Shulie and I update our Robbins Brothers Wish List periodically, and today is the showdown of the NEXT ring we'll add to that coveted go-to guide for our future hubbys (wink wink). We've even asked Facebook fans to weigh in with their fashion savvy votes.
Which ring will come out on top? Tracey's regal round halo from Coast Diamond or Shulie's pretty princess halo from Verragio? Decisions, decisions. Vote now and see what others like.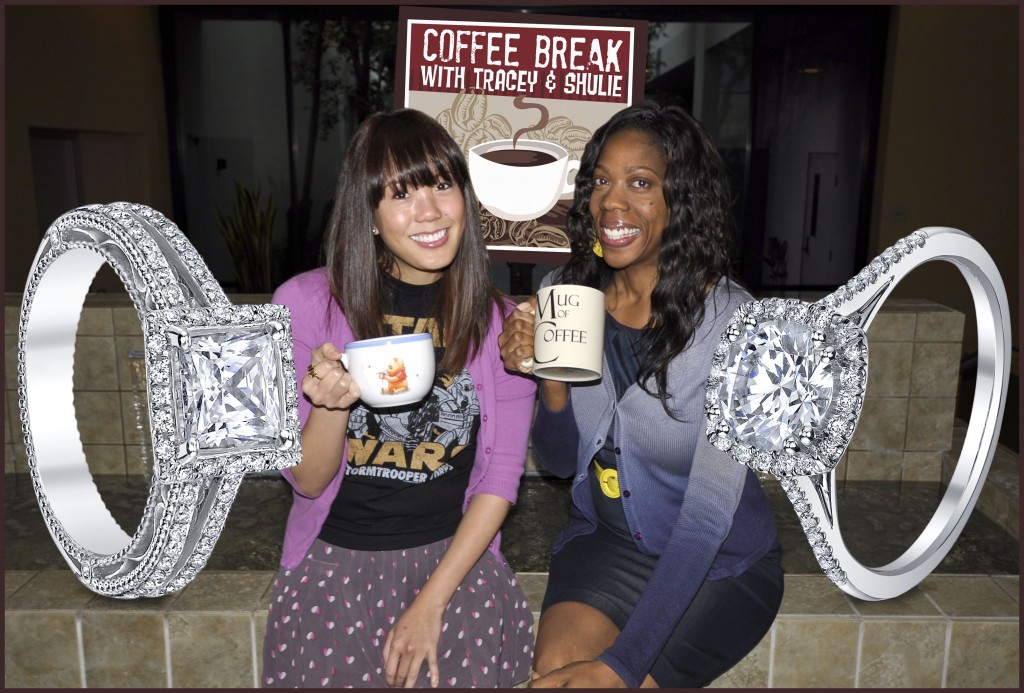 A hopeful romantic and enthusiastic UCLA grad, Tracey serves as Robbins Brothers' Social Media and PR Manager. For leisure she enjoys shopping, dancing, hosting parties for family & friends and staying abreast of the latest celebrity news.

Latest posts by Tracey Lyles (see all)