The Robbins Brothers team loves to celebrate unique love stories that touch our hearts in one way or another. Here are 5 of our favorite unique marriage proposals. Some were sent in by happy customers excited to share their proposal, others we've had a hand in helping set up! All in all, we love hearing about proposals and the unique love story that could never be made up.
The Marquee Proposal! Joseph proposed to Jennifer at the Bill Graham Civic Auditorium in San Francisco, where they first met!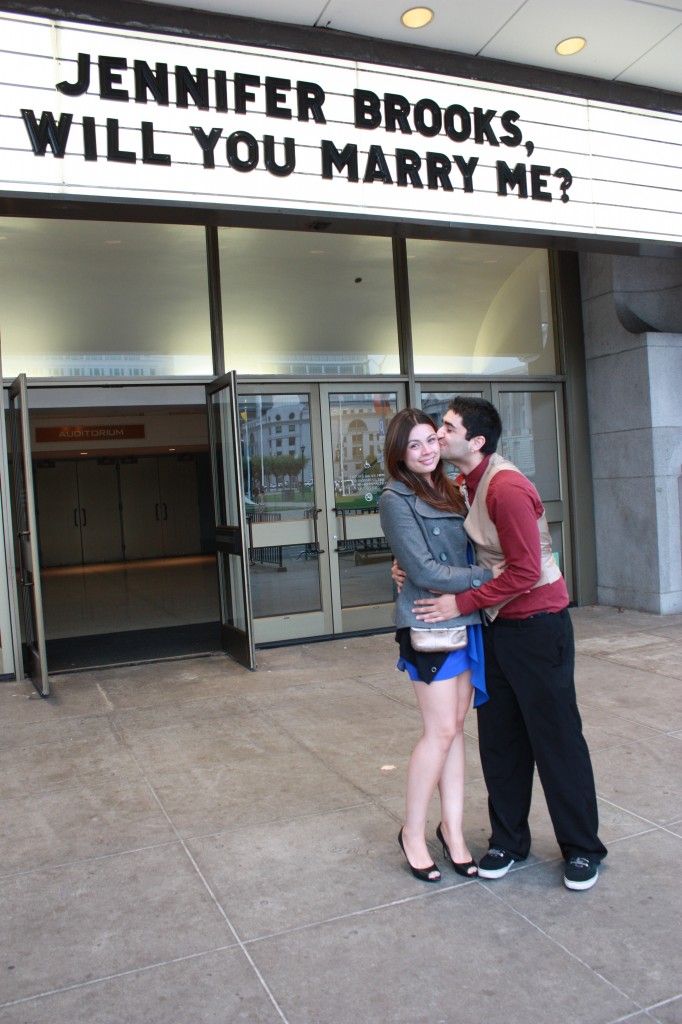 The one where Stan serenades Janelle with "Angel" by Casting Crowns. So romantic!
The proposal involving a pet! How adorable is this little guy? With a bow tie, too! Italian food, candlelight and their little couple's best friend!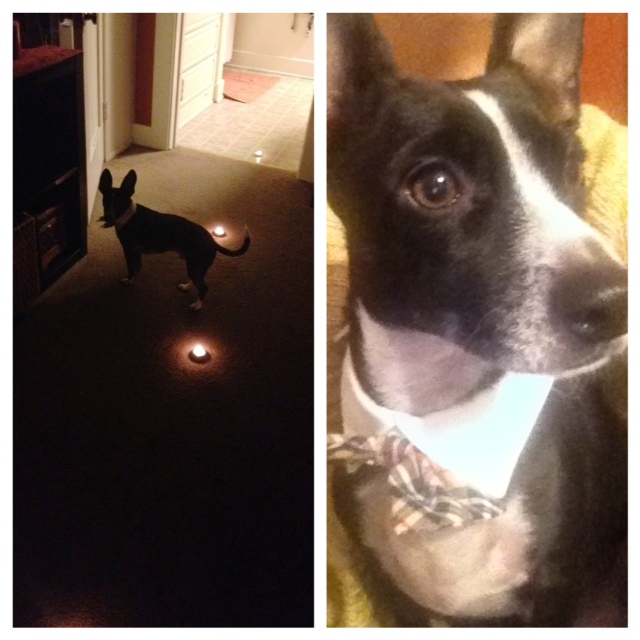 The Marathon Proposal! Jon Nery proposed to his beautiful girlfriend Cheryl as she crossed the finish line at the Surf City Half-Marathon. What a way to take her breath away… after running 13 miles!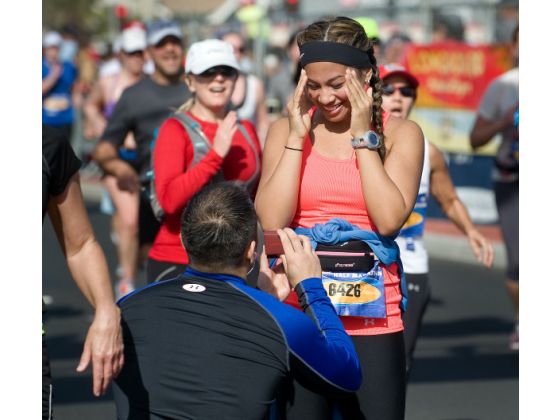 Sergeant Jasmine was so in love with her boyfriend, Sergeant Luis. They met and bonded while they were in the same Army Reserve Unit. Confidence just overflows from Jasmine. She knew what she wanted and decided to go the non-traditional route. After she surprises and proposes to Luis, he in turn proposes to her! This unique love story (and this adorable military couple) makes hearts melt!
Do you have a unique proposal story? Tell us your love story and share your proposal!

A hopeful romantic and enthusiastic UCLA grad, Tracey serves as Robbins Brothers' Social Media and PR Manager. For leisure she enjoys shopping, dancing, hosting parties for family & friends and staying abreast of the latest celebrity news.

Latest posts by Tracey Lyles (see all)