By guest blogger Megan Pribble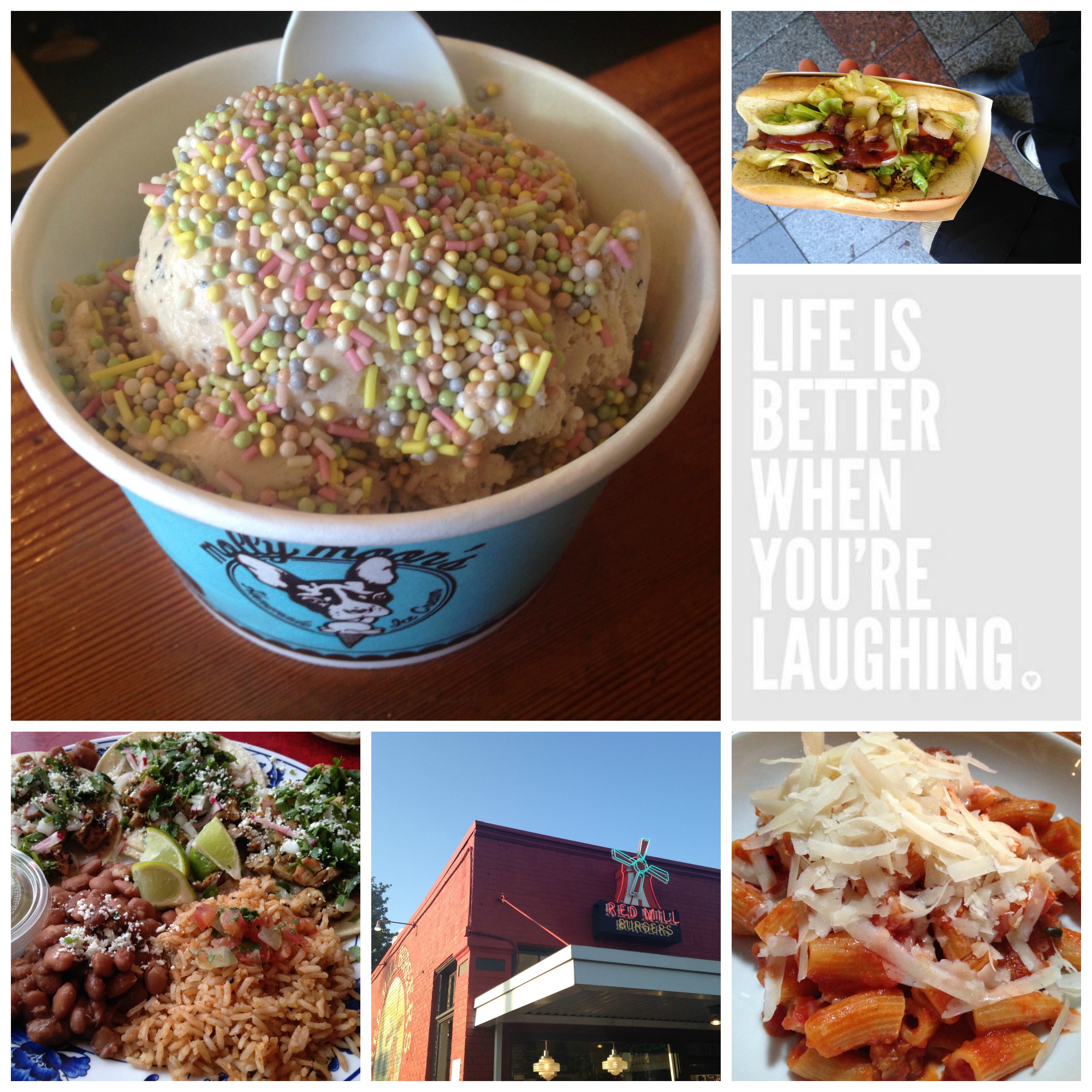 "Life is better when you're laughing," and eating delicious food, too.
Seattle is filled with numerous unique, eclectic, and delicious dining locations. We are fortunate to live in a city surrounded by food that is fresh and made local.
I thought it would be fun to share some of my favorite date spots; as I am always looking to try new foods and restaurant locations, please let me know if you have additional recommendations!
My favorite places to eat are not necessarily the most formal. In fact, I find that eating out at restaurants that are affordable and offer delicious food is greatly satisfying.
Here are a few of my Seattle favorites:
Tavolata
An Ethan Stowell Restaurant, Tavolata, offers a variety of delicious soups, salads and pastas. Lofted ceilings, soft lighting, and bench seating make this date spot, located in the heart of Belltown, unique. My favorite item on the menu is the Rigatoni pasta!
TNT Taqueria
If you aren't familiar with TNT Taqueria, located in Wallingford, you may never notice the space. This tiny walk-up taco spot offers incredible Mexican cuisine. The line may be long, but it is worth the wait. Be sure to pair your tacos with their avocado cream sauce (guacamole meets sour cream)!
Wild Ginger
Located in the downtown area, Wild Ginger is one of my favorite Asian restaurants. The menu incorporates traditional dishes from China, Indonesia, Vietnam, and Malaysia. The Thai chicken skewers from Wild Ginger are my absolute favorite!
Red Mill Burgers
Sometimes your date can be as simple as enjoying a cheeseburger, with a milkshake on the side, of course. Red Mill Burgers, located in Phinney Ridge, is the perfect date destination. I typically order the Red Mill Deluxe burger, fries (because what burger is complete without them?), and a coffee milkshake. Eat at Red Mill, or take your food across the street for a picnic.
Molly Moon's Homemade Ice Cream
Complete any of the above dates, or a separate evening altogether, with incredible homemade ice cream. With locations throughout the greater Seattle area, Molly Moon's won't disappoint. Flavors rotate seasonally, but a few classics include vanilla bean, balsamic strawberry, and stumptown coffee.
Megan Pribble, a Seattle blogger is the creator of Diary of this Girl.