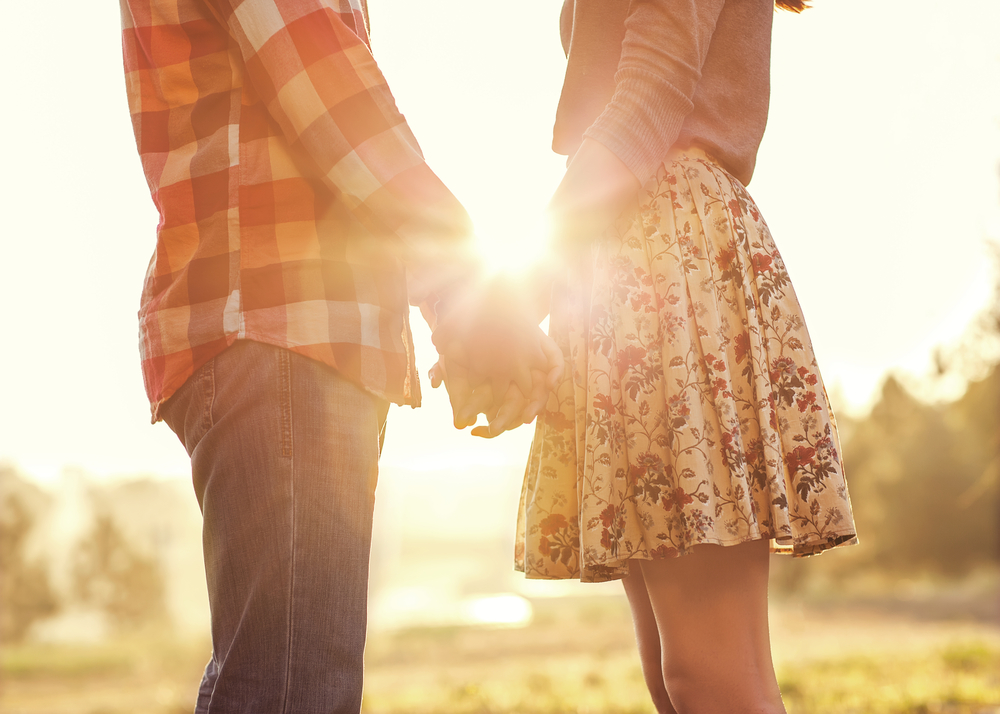 By Todd Carlson, Creative Manager for Robbins Brothers
When is a deal breaker not a deal breaker?
(Or…are the limits you put on who you are willing to date keeping you from finding happiness?)
So, I've been tasked with talking about deal breakers as if I know anything about them. Well, maybe I do because I am sure I have done things, said things and just plain been things that were absolute deal breakers to many women. So it goes. We all have boundaries or unique tastes, or social perceptions that guide (or limit) our love life possibilities. I'm not here to convince anyone to change their "love criteria" or values or criticize what you like. Just prompting you to take a look at things and wonder…hmm… "why do I limit myself?"
Of course this does not apply if you are happy ensconced in the relationship of your dreams. But if you are single, making repeated "mistakes" or have just plain given up on dating, let's weigh some variables that may broaden your approach to who is, and who is not acceptable dating material.
So let's look at some typical limitations that some of us put on ourselves. Some of these areas are personal, some social and some cultural. All of us have innate attractions or dislikes that cannot be explained – nothing wrong with those. People also tend to date where they are most comfortable. There's a reason that birds of feather flock together – and that's cool. It's created beautiful cultures. But if your dating circle of birds is not working for you – it may be time to get the flock out of there.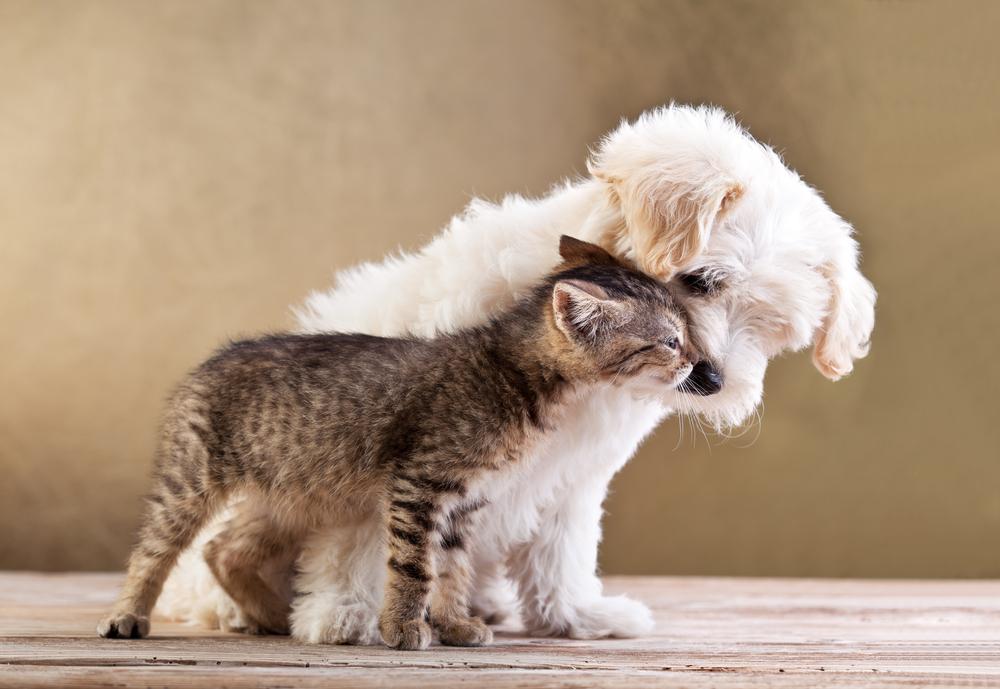 1. Ethnicity–Really? I'm going to start there?! Well, why not? I know it's a big, semi-post-racial world we live in and this should be a given. Inter-racial and inter-ethnic dating is nothing new, and it's pretty cool. But some of us may have hard-wired images in our mind. "I never pictured myself dating/marrying a…" Sound familiar? Well, some people in that group have thought the same about you too. Preferring your own group is maybe, somewhat, kind-of natural. But completely taking other races off the radar of love? Well that's sort of silly. We all have hearts and we all seek love and want to share love. In fact, it's THE thing that we all have most in common! Guess what else? You may learn something interesting, have fun in new ways, and develop a greater appreciation for other groups. And, you might just fall in love…let the world deal with it.
2. Body Type–Oh boy. Another powder keg. So that girl at work that you get along with so well is a bit of a chubby-chub? That guy you know from school that is so hilarious – he can barely see over his steering wheel right? Off limits? So how much of your identity is wrapped up in your date's physical identity? I'm not saying date the ugliest person you can find, but if you find you REALLY like someone, and they REALLY like you then your souls are probably connecting a bit. There's something stimulating and attractive about that isn't there? And if the minds and souls are connecting, it's somewhat likely it's your limits that are keeping things from moving forward. Maybe take a little chance on a bigger girl, or a big chance on a smaller guy (see what I did there?). Yes, there are chubby guys, skyscraper girls, skinny folk, flat-chested ladies, dudes with big noses and all sorts of other physical characteristics you might not consider ideal. Time to move beyond the (literally) superficial? It's up to you.
3. Income Level–It's an expensive world out there and the good old DINK (double income, no kids) couple seems to have it most easy – and maybe they do. There's nothing wrong with success. But for some it's not all about success. It might be about balance, or personal growth, or artistic development. They may not have the car, the house or the clothes you might idealize. Time to check the materialism gene and how important it is to you. Obviously no one wants an unemployable failure. Likewise, there should be some ambition; he should want to share more with you than a bag of cheese-puffs on a couch in his mom's basement. She should also contribute to, as well as dispose of, income – and have dreams and goals of her own. But how high is high enough? Some of the sweetest, kindest, most honest, loving people are middle class (or even lower!). Shocking I know. If your nose is in the air and you can't see them, you may just walk by the love of your life. At least you'll have that fancy handbag, or that expensive pair of brogues to keep you warm at night. Oops…sorry, I told myself no sarcasm. Darn it.
4. Education level–What percentage of Americans graduated college in 1940? About 12%. So, were our grandparents a bunch of dummies? Hardly. Now, times have changed and a college degree helps a ton in getting by and getting ahead. But it's not absolutely necessary. Brad Pitt. Steve Jobs. Oprah. Walt Disney. None of them made it through college. So – be a little bit flexible. After all, intelligence and education level are not the same thing. People can be interesting and talented and successful without the diploma. While I do totally support people getting all the education they desire, some people just need less than others. Now if we're talking about someone who dropped out of 8th grade, or never got a GED, I might think twice. See even I have some limits. Okay – I'll work on it.
5. Religion–Yikes. All right, this area is VERY personal and you should follow your own convictions. But (yes, there's a but) is being of the same religion or spiritual thinking an absolute for you? Fine if it is – but not so surprisingly on a planet of 7 billion people, there are mixed-belief couples of every combination and they love each other deeply. Yes, they may lack in sharing something very important with each other, but that doesn't preclude or nullify the love they share. Agnostics love Christians. Hindus love Buddhists. Jews love Atheists. Some people of the same faith even love each other. (Yes, that's a joke.) See the thing in common here? LOVE. Now, if this feels like a compromise or betrayal to you, stick to your beliefs. But (again!) if you can be tolerant and accepting of your partner's beliefs and they can be tolerant and accepting of yours – love might just be the bond you share most strongly and that's not a bad thing at all.
Wow. So, when I started writing this I thought of the subjects I should avoid and now I have written only about those subjects. I went a bit further than deal-breakers like a pretty girl chewing with her mouth open, or an otherwise cool dude being a Justin Bieber fan (those things cannot be forgiven). Instead it led me to these areas that are somewhat taboo.
If your deal breakers include wrong color, wrong weight, wrong job, wrong accent, wrong beliefs, wrong politics – your pool of possibilities just might be smaller than necessary. If you broaden your circle, you will increase the chances that you will find love. Simple math.
As for "birds of a feather" there is nothing wrong with Eagles dating Eagles and Emus dating Emus. In fact it's pretty great. But, on a personal level, if you're an Eagle and dating other Eagles isn't working out for you, you might want to walk over to that neighboring watering hole and say hello to that cute little Emu. Your hearts might just take flight.