By Tracey Lyles
The princess cut is still one of the most popular diamond shapes to ever exist. Symbolic? Indeed because in every relationship the woman wants to feel extra special and be treated like a princess, right? (Or is it just me??) Well, if you or the woman you love is a fan of princess cut engagement rings, we've carefully selected six stunning styles that sparkle and shine through every facet and are sure to take her breath away.
Princess Cut Engagement Ring #1
You light up a room with style and grace. You make walking in heels look as easy as enjoying a decadent sundae on a hot afternoon. This inspired 14 karat white gold pave engagement ring, with 42 delicate diamonds, provides the vintage touch that shows the sophistication you put into everything you do. (Sku 0377934)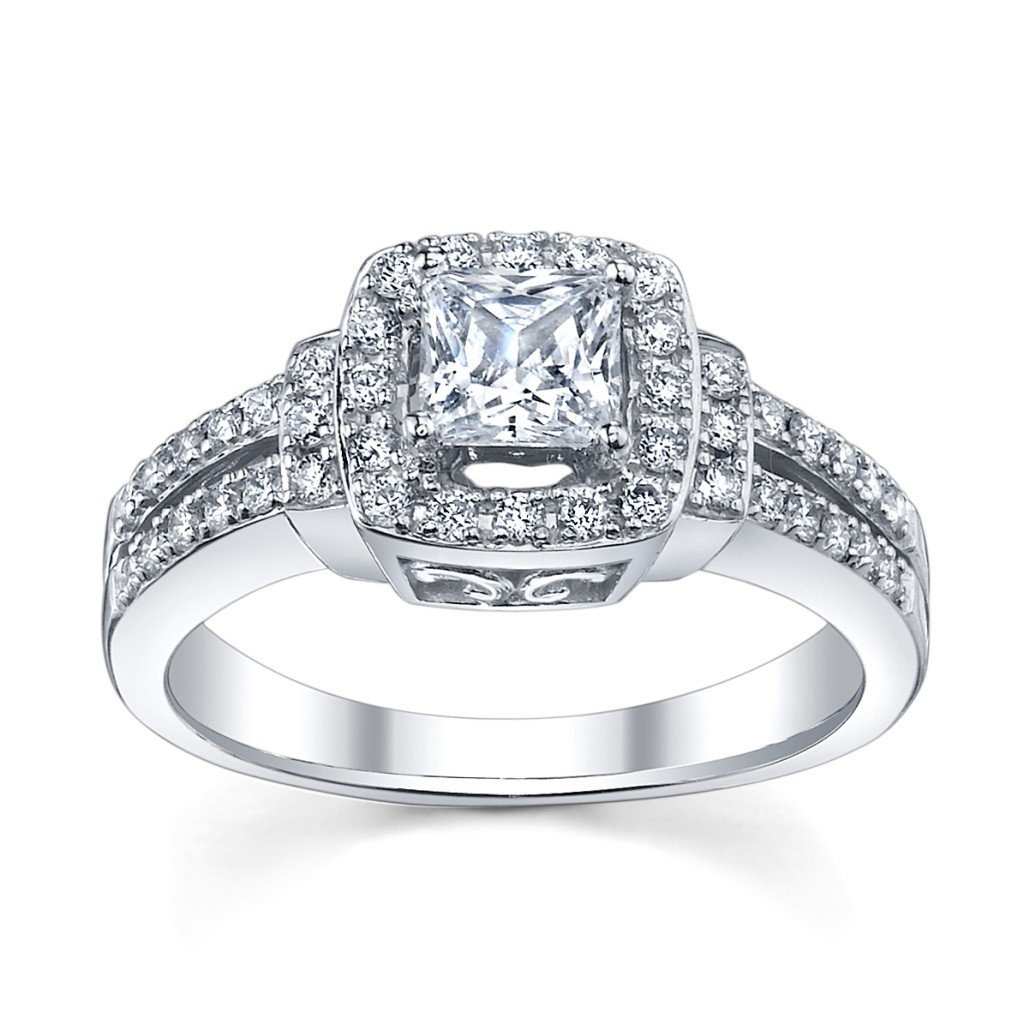 Princess Cut Engagement Ring #2
A woman who knows her worth will easily rock this ring with charming confidence. This gorgeous design features the leading star, a beautiful 1-carat princess cut diamond, surrounded by a shining supporting cast of channel-set princess side stones. Together they make up the sweetest love story you've ever known. (Sku 0388856)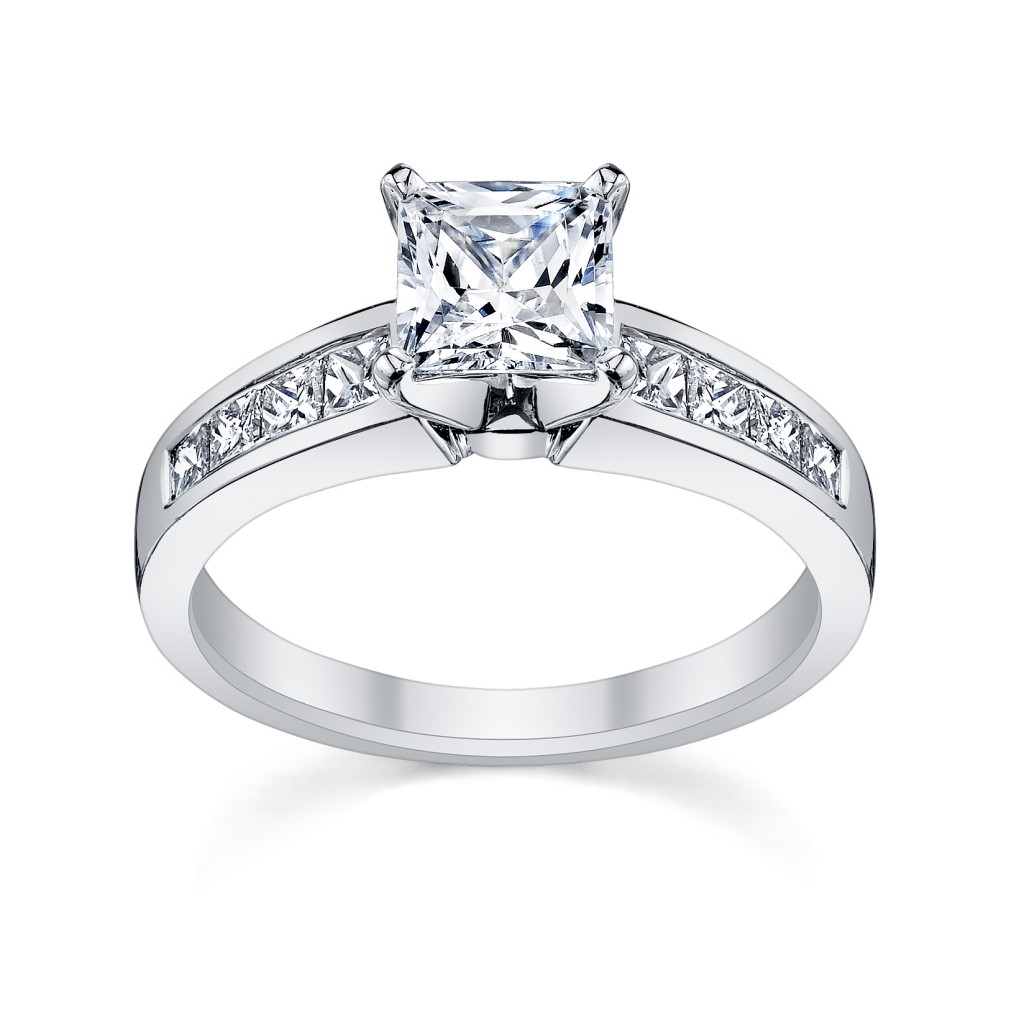 Princess Cut Diamond Engagement Ring with Side Stones from www.RobbinsBrothers.com (sku0388856)
Princess Cut Engagement Ring #3
Exceptional, spectacular, exquisite. Beyond beautiful but definitely within reach. 58 glamorous diamonds in a 14 karat white gold metal that you will cherish for a lifetime. (Sku 0382342)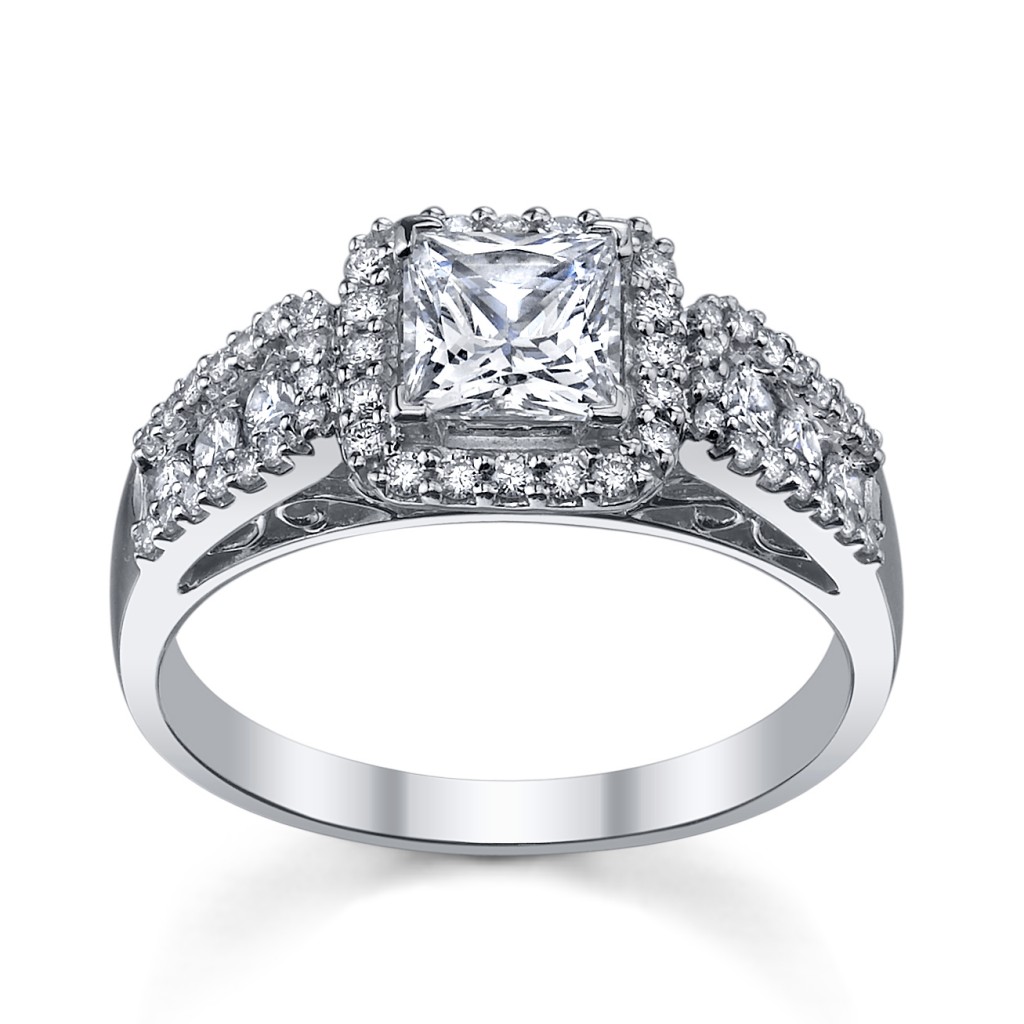 Princess Cut Engagement Ring #4
A huge turn-on is the smile he gets when he barely beats you at your favorite card game. Wait until he sees the victory dance when he hands you this 14 karat white gold vintage engagement ring with loving twists, 52 micro-pave diamonds, and a halo declaring you both winners. (Sku 0379046)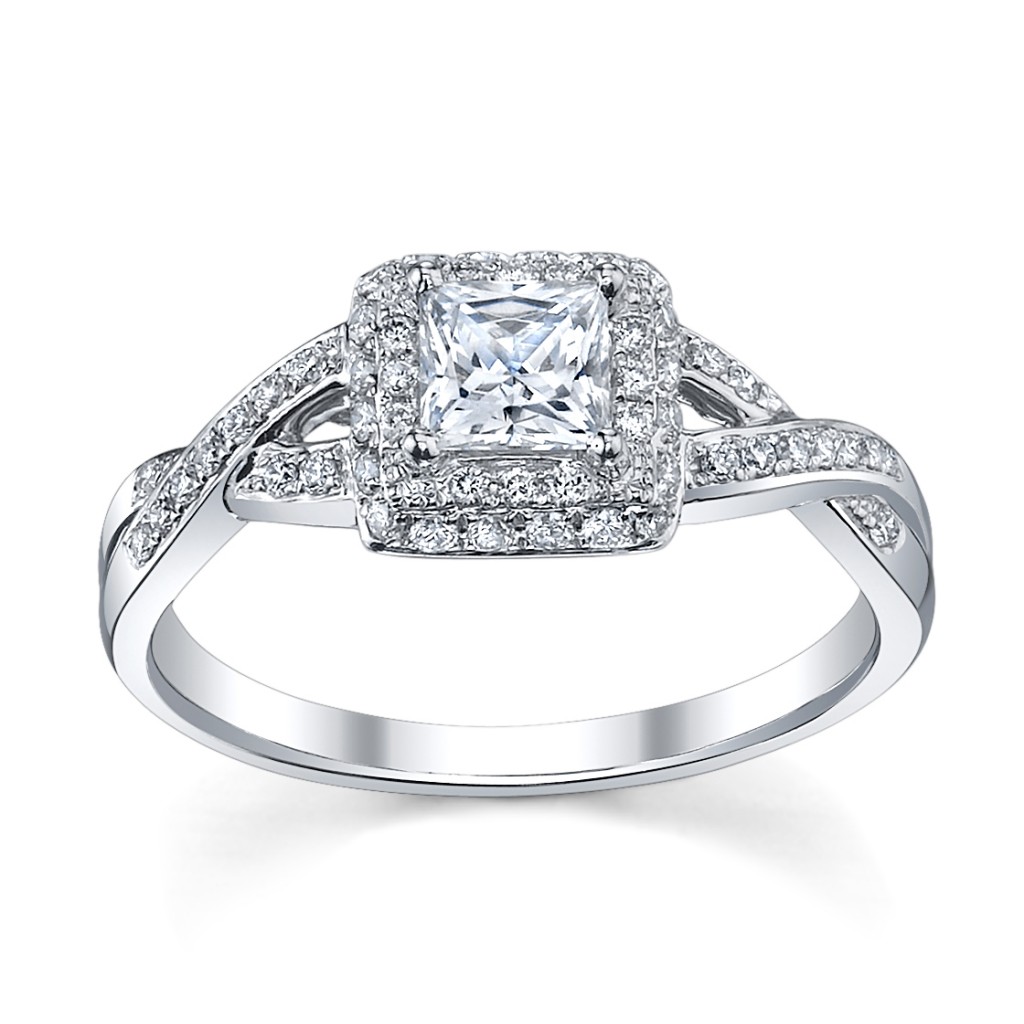 Princess Cut Engagement Ring #5
Sometimes a lot of a good thing is just better. Like this Scott Kay ring: 14 karat white gold covered with 60 pave and prong set diamonds. Milgrain edging and the princess cut stone of your choosing complete the package. You can never have too much of a good thing. (Sku 0376778)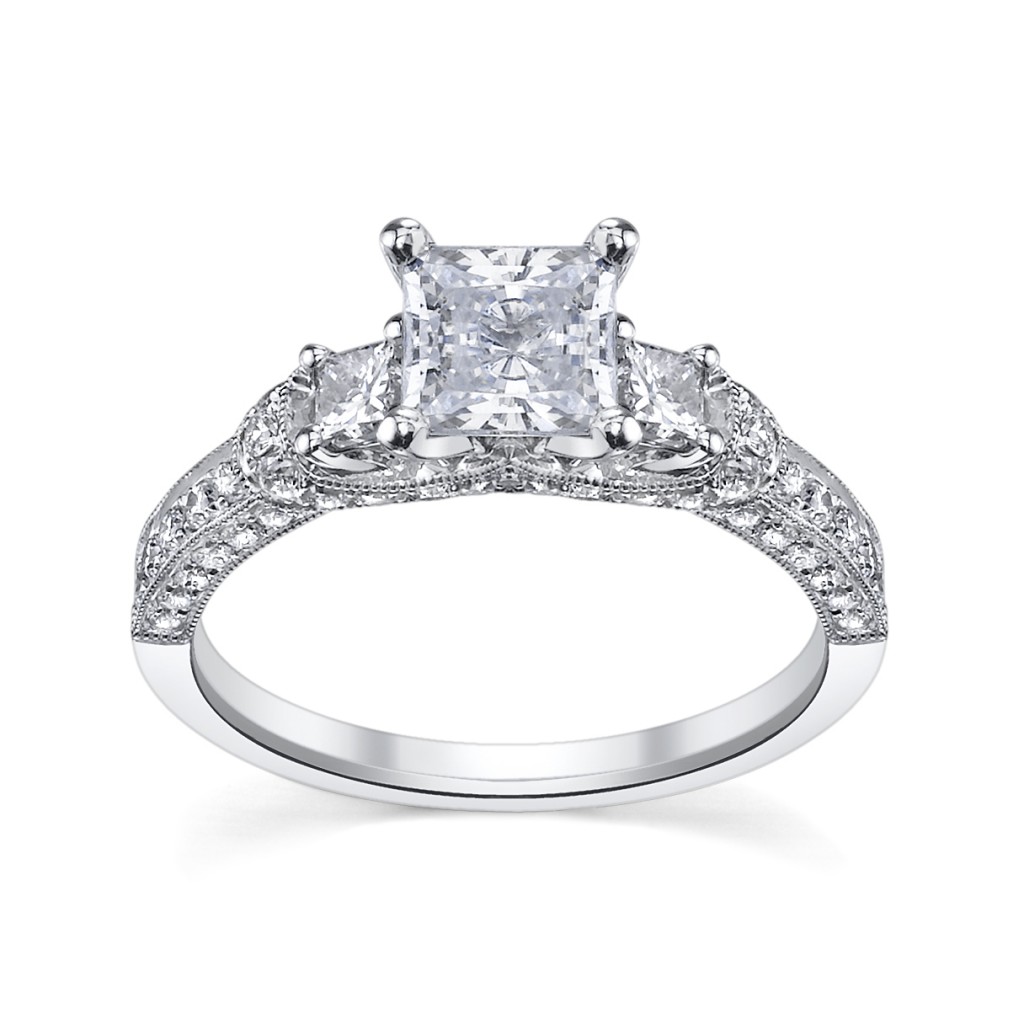 Princess Cut Engagement Ring #6
For every princess, her real-life romance is better than her dreams. This amazingly beautiful Tacori design will make Ms. Fiancée pinch herself twice to ensure reality. Such a lovely engagement ring featuring a perfect princess cut diamond in the center flanked by two trillion cut stones and round brilliant diamonds along the setting. Oh yes, dreams do come true. (Sku 0386503)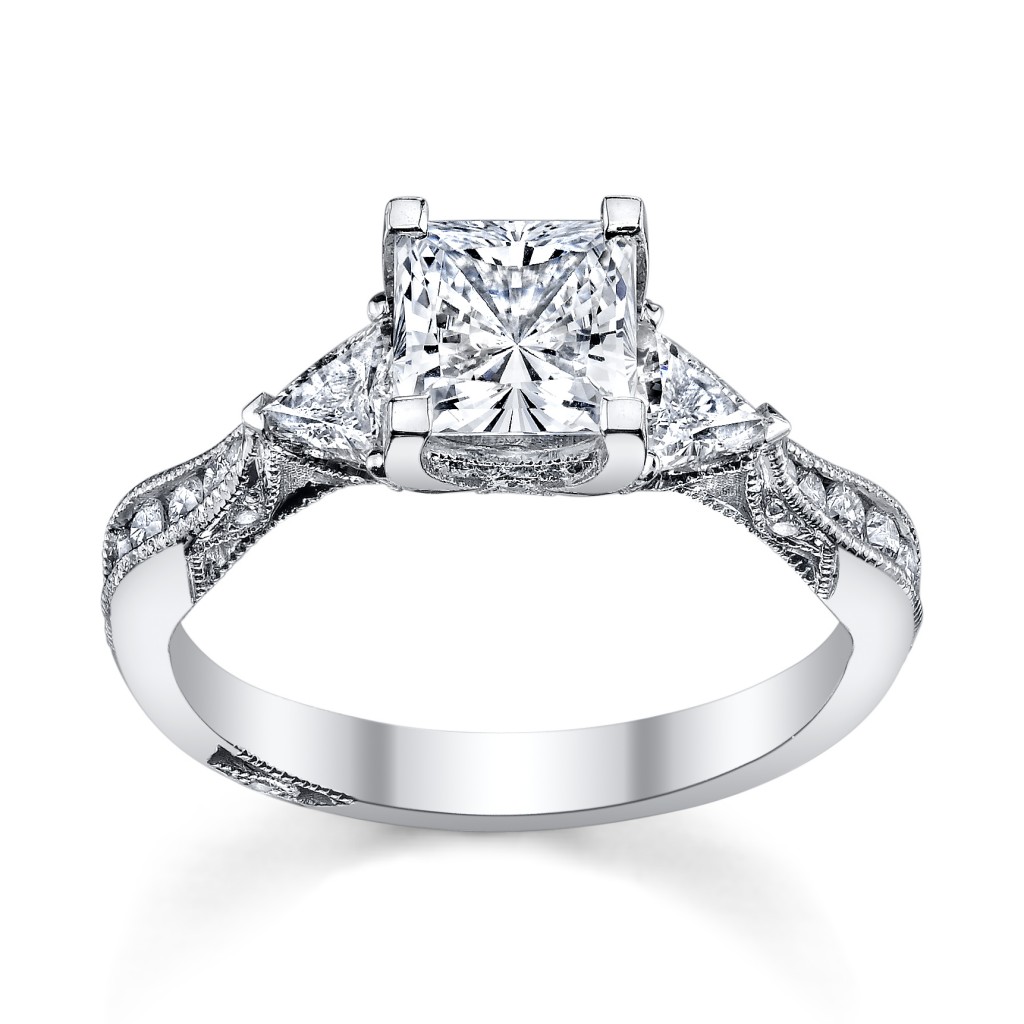 Question of the Day: Which princess cut design do you want on your pretty little ring finger?

A hopeful romantic and enthusiastic UCLA grad, Tracey serves as Robbins Brothers' Social Media and PR Manager. For leisure she enjoys shopping, dancing, hosting parties for family & friends and staying abreast of the latest celebrity news.

Latest posts by Tracey Lyles (see all)