By guest blogger Chris Easter, The Man Registry
Struggling to find the perfect Valentine's Day gift for him…your man? You're not alone. V-Day is one of the toughest holidays to shop for because it requires finding gifts that are as unique as your relationship. Instead of trying to find a one-size-fits-all gift (like boring chocolates), check out this list of ideas catering to several different types of guys.
For the sports fan
February is all about Valentine's Day. For many men, it's also about major sporting events such as the Super Bowl and Olympics. If your man falls in this category, the Scorzie might be just the gift you're after. This stainless steel koozie actually kills two birds with one stone. First, it keeps his drink ice cold while he watches a game. It also features a sliding score dial that he can use to keep score for the game he's watching (it also works great for outdoor lawn games like horseshoes or washers). Available here.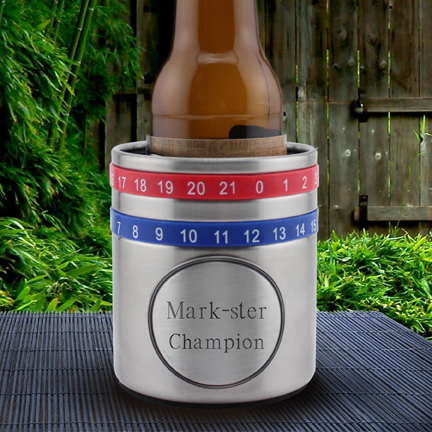 For the artsy guy
It takes a truly creative gift to impress an artist. One gift that fits this description is the Spalted Beech Wood Bottle Opener. Handcrafted from exotic beech wood, this stunning piece can also be engraved with his name or initials. Available here.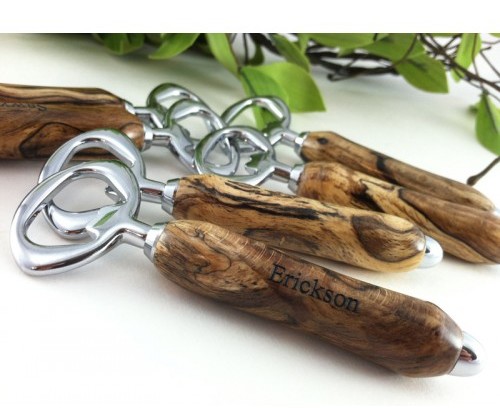 For the techy guy
Statistics say that we're spending more time on our phones and less time communicating with each other face to face. While this is a major bummer, sometimes it's unavoidable. If he can't pull himself away from his iPhone, at least make sure he's thinking of you while he's on it with the Mr. + Mrs. iPhone Case Set. The set contains two unique cases: one with a mustache for him and one with hot pink lips for you. Available for the iPhone 4/4S/5 series here.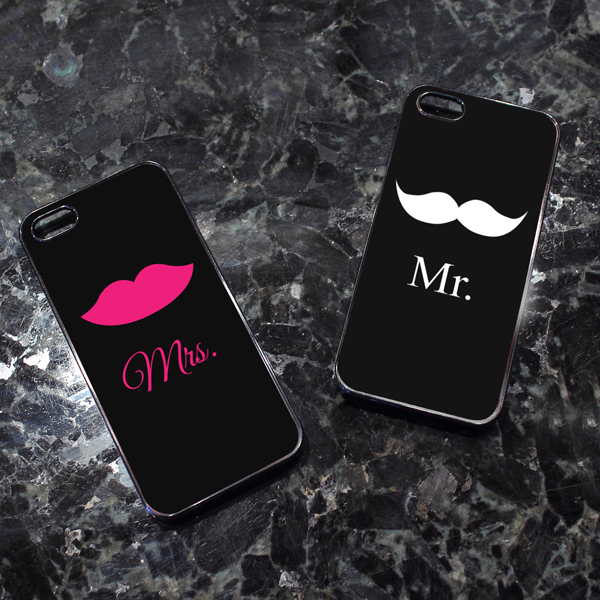 For the really romantic guy
Love waking up and sharing breakfast and coffee together? The Good Morning Handsome/Gorgeous Mug Set will be the perfect addition to your home. These interlocking mugs were designed with romance in mind and feature heart shaped handles. Available here.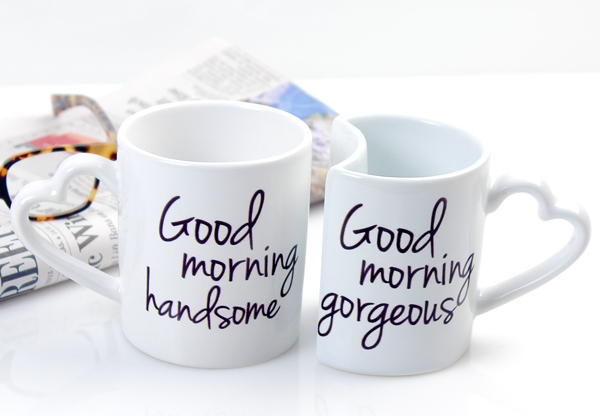 For the guy who loves music
Music lovers can be especially tough to shop for. This year, go sentimental with a sterling silver guitar pick that can be engraved with his name or initials. Who knows, maybe it'll inspire him to write a song about you. Available here.

.
Need ideas finding that one-of-a-kind gift for your man? Let us know what he's into and we'll try to help out!

A hopeful romantic and enthusiastic UCLA grad, Tracey serves as Robbins Brothers' Social Media and PR Manager. For leisure she enjoys shopping, dancing, hosting parties for family & friends and staying abreast of the latest celebrity news.

Latest posts by Tracey Lyles (see all)