I saw Steve Harvey's #1 box office movie Think Like A Man this weekend and now I have dating and relationship stuff on the brain! I thought the movie was great. Really funny and entertaining, plus my former clients Taraji P. Henson and Sherri Shepherd are both in it so I had to support the ladies. Although I didn't really need a book to tell me how men think (some of those tips are basic–haha!), it's always refreshing to be reminded. After seeing the movie I started pondering, "Why do I really want to get married??"….because I do.
Hence today's Coffee Break with Tracey & Shulie. Why exactly do people get married? Is it really all about LOVE….or no? Let us know what you think.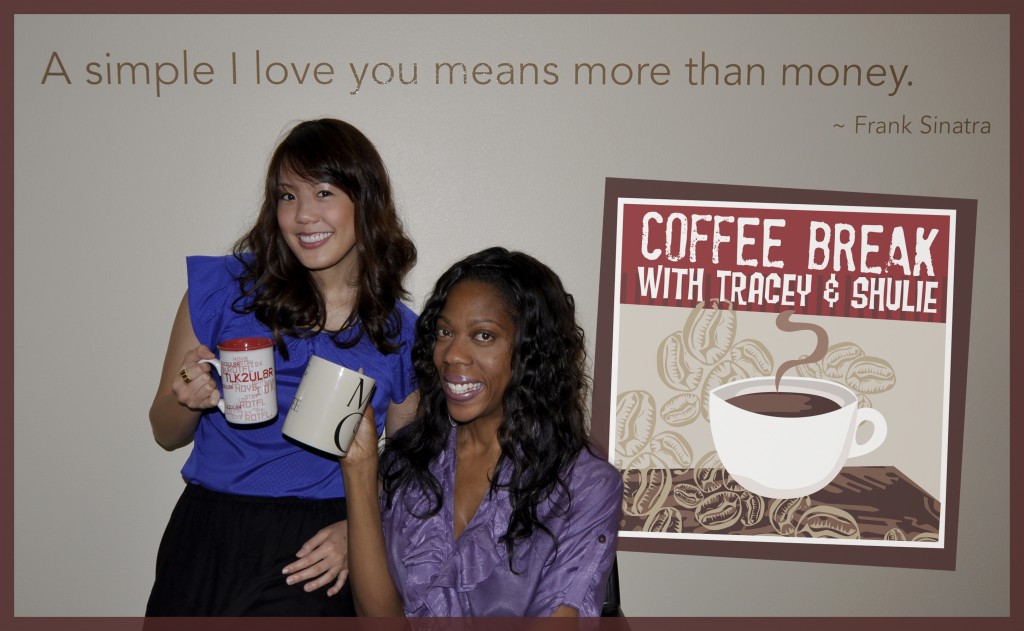 A hopeful romantic and enthusiastic UCLA grad, Tracey serves as Robbins Brothers' Social Media and PR Manager. For leisure she enjoys shopping, dancing, hosting parties for family & friends and staying abreast of the latest celebrity news.

Latest posts by Tracey Lyles (see all)