Robbins Brothers' Valentine Surprise Proposals have become a viewer favorite on KTLA Channel 5. For nearly 10 years, the Robbins Brothers Love Team and popular fun-loving Los Angeles reporter, Gayle Anderson, have helped anxious guys plan and surprise their girlfriends with heart-wrenching marriage proposals…..on live television! There is always uncertainty, suspense and a little chaos involved; and sometimes the Love Team doesn't even make it on-air due to breaking news stories. But one thing's for sure, each and every proposal we plan is special, sweet, tear-jerking, fun, magical and memorable.
Recently we decided to catch up with some of our previously engaged couples to see what they've been up to since their televised proposal. But first we started the week off with a surprise proposal for an EMT who stunned his girlfriend during a CPR training in the city of Orange!
Watch the Video!

Once the charming Keith Boles proposed to Michelle in 2012 in front of coworkers, she gleefully started singing and dancing! Stan Huang serenaded the love of his life, Janelle, for breakfast at Old Vine Cafe and she is not a morning person (uh oh). Did these couples actually get married or was it all for show?

A few years ago Ray Ledesma popped the question to Rochelle at her daughter's daycare with the help of adorable kids (awww). Did they make it to the alter and if so how's married life we wonder?

Meanwhile, Refugio Calderon was all set to propose to his girlfriend Juana at the Alan Levy Dental Office, but there was a gunman pacing a rooftop in Westwood and the segment was almost cancelled (yikes, never a dull moment on live TV!). Did love conquer all?

All  smiles, Juana Calderon shows off her Robbins Brothers engagement and wedding ring set to reporter Gayle Anderson.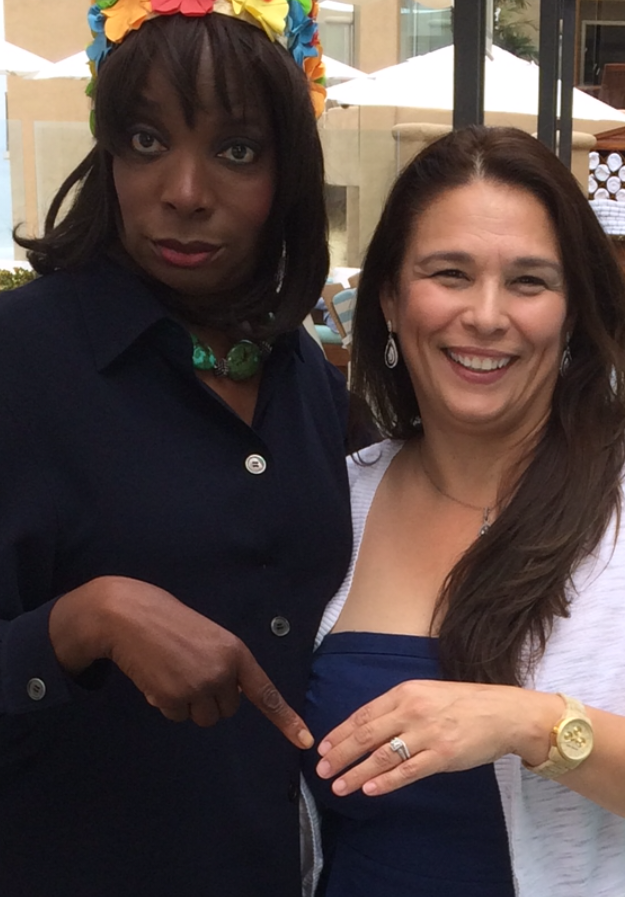 We are happy to report that most of our couples are still crazy in love!
Wishing every couple across the world the most romantic summer ever. We enjoy celebrating your Love!