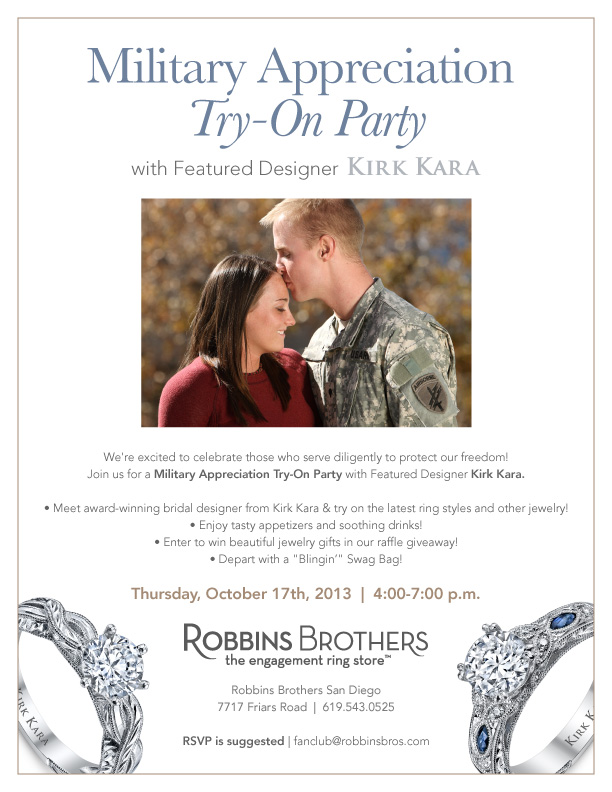 We're excited to celebrate those who serve diligently to protect our freedom!
Join us for a Military Appreciation Try-On Party with featured designer Kirk Kara.
*Meet award-winning bridal designer Kirk Kara and try on the latest ring styles and other jewelry!
*Enjoy tasty appetizers and soothing drinks!
*Enter to win beautiful jewelry gifts in our raffle giveaway!
*Depart with a Blingin' Swag Bag!
Thursday, October 17, 2013
4:00 – 7:00 p.m.
Robbins Brothers San Diego
7717 Friars Road
RSVP is suggested: 619.543.0525 / fanclub@robbinsbros.com