I'm getting ramped up for the Independence Day festivities and I just can't wait to check out the bright fireworks shows!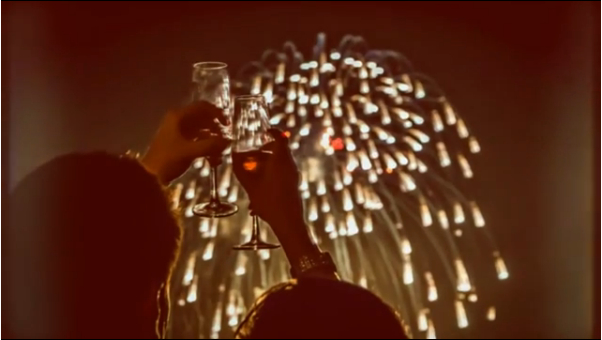 We're also getting excited for the holiday by checking out any cute marriage proposals on Fourth of July. Here are four of our favorites:
This super romantic proposal has it all: Romance, the shock value, adorable pictures, the sweetest song and beautiful fireworks! Just try not to tear up to this romantic song.
The simplicity of this video is what I love about this marriage proposal. The romantic silhouette of him on bended knee and the bright, popping fireworks is pretty romantic in its simple way. And when she leans in for a kiss to signify "yes" is just too cute. Then the fade out with the end of the fireworks. I just love this proposal!
This guy decided to propose to his girlfriend by shouting it over the rooftops on Fourth of July! Great concept and adorable execution, but I have to suggest other people not to do this! Imagine if she fainted… lost her footing? Or if she jumped up and down? When you're being asked to marry the love of your life, we suggest you stay away from high ledges and slippery slopes! Cute proposal, though!
Finally, I had to include a proposal video that involved the good old American tradition: baseball!! A man decides to propose to his girlfriend on the field, which is where they had their second date, a year prior on 4th of July!