Never a dull moment in Tinsletown. Yesterday when I heard the news "Ryan got married" my heart sank as I thought to myself, "Ooooh it's going to be a long, solemn day at the office tomorrow." You see, my dear colleague Shulie is the biggest Ryan fan…Ryan Gosling that is.
So yes, the coast is clear and I'm breathing a sigh of relief now that I realize it's Ryan Reynolds (not Gosling) and Blake Lively who are married. Plus all is well and happy within our department! We send a special congratulatory shout-out to the couple who apparently tied the knot to everyone's surprise except their wedding planner, Tara Guerard, who described the ceremony which took place at Boone Hall Plantation in South Carolina as "truly a beautiful evening and celebration." She added, "With decor and live music, we all created the charm, elegance and magic of times passed." The blissful affair will be featured in an upcoming cover story in Martha Stewart Weddings.
Now I need to find a pic of Blake's engagement ring and wedding band. Hmmm has anyone spotted it yet?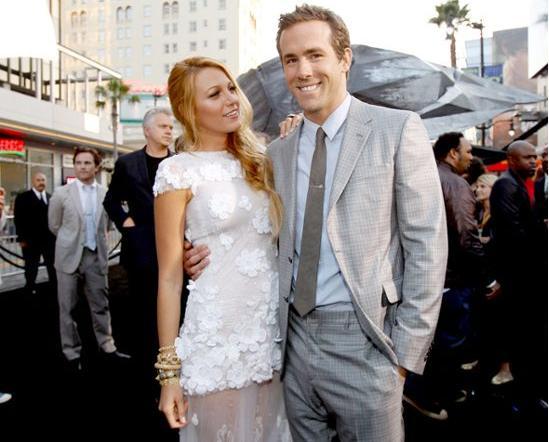 A hopeful romantic and enthusiastic UCLA grad, Tracey serves as Robbins Brothers' Social Media and PR Manager. For leisure she enjoys shopping, dancing, hosting parties for family & friends and staying abreast of the latest celebrity news.

Latest posts by Tracey Lyles (see all)