Being at Robbins Brothers, THE Engagement Ring Store, we come across a lot of rings! Different styles, diamonds, gems, metals… you name it, we've seen it! So, we thought it would be interesting to show what the ring experts wear. What I've found: Collectively, a lot of Robbins Brothers ring experts wear custom engagement rings! Each of our stores has a master jeweler, who can create your dream engagement ring. Here is a small sampling of the unique rings that have been created at Robbins Brothers, worn by our staff!
Shaina – Distribution Clerk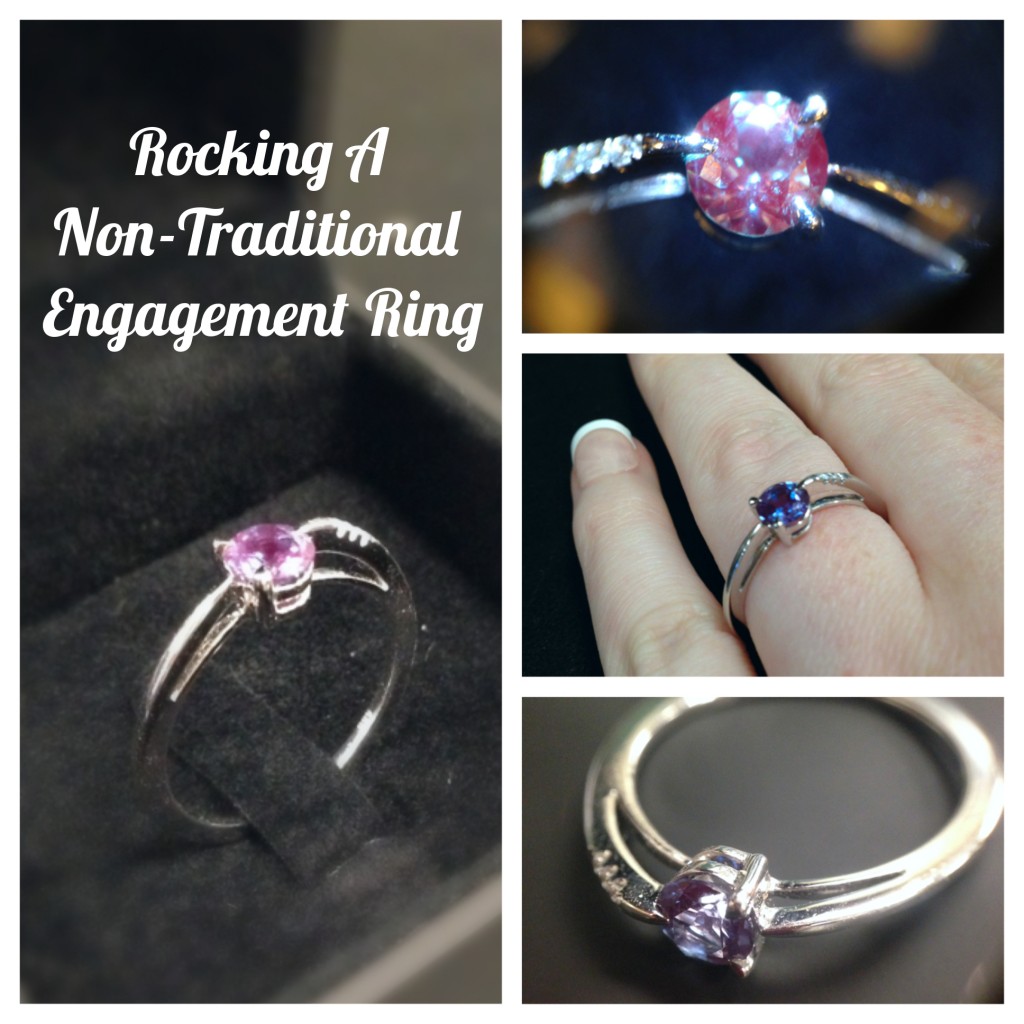 I work in the Merchandising department and stare at engagement rings all day (I know, poor me). Diamonds started to feel like work to me and whenever I would see a colored stone come across my desk I would be fascinated. When we got what would be my engagement ring in I couldn't stop staring at the stone, an Alexandrite. The color seemed to change depending on the light. I love how dainty and out of the ordinary it is.
Casey – IT Director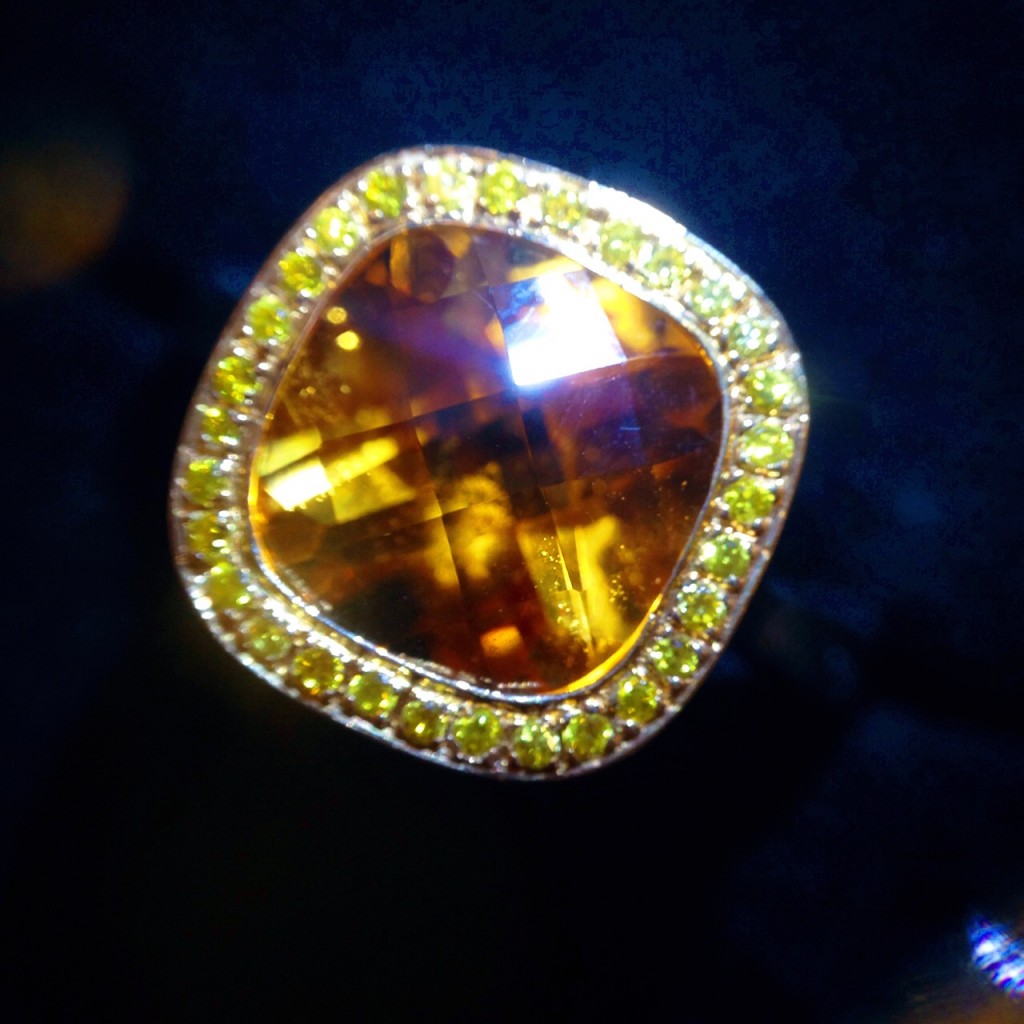 This isn't my engagement ring, but this is a custom ring that I had specially designed by one of our jewelers. This is a checkerboard cushion cut Citrine, set in 18k yellow gold with fancy yellow diamonds for the surrounding halo and a platinum band.
Toni – Sales Associate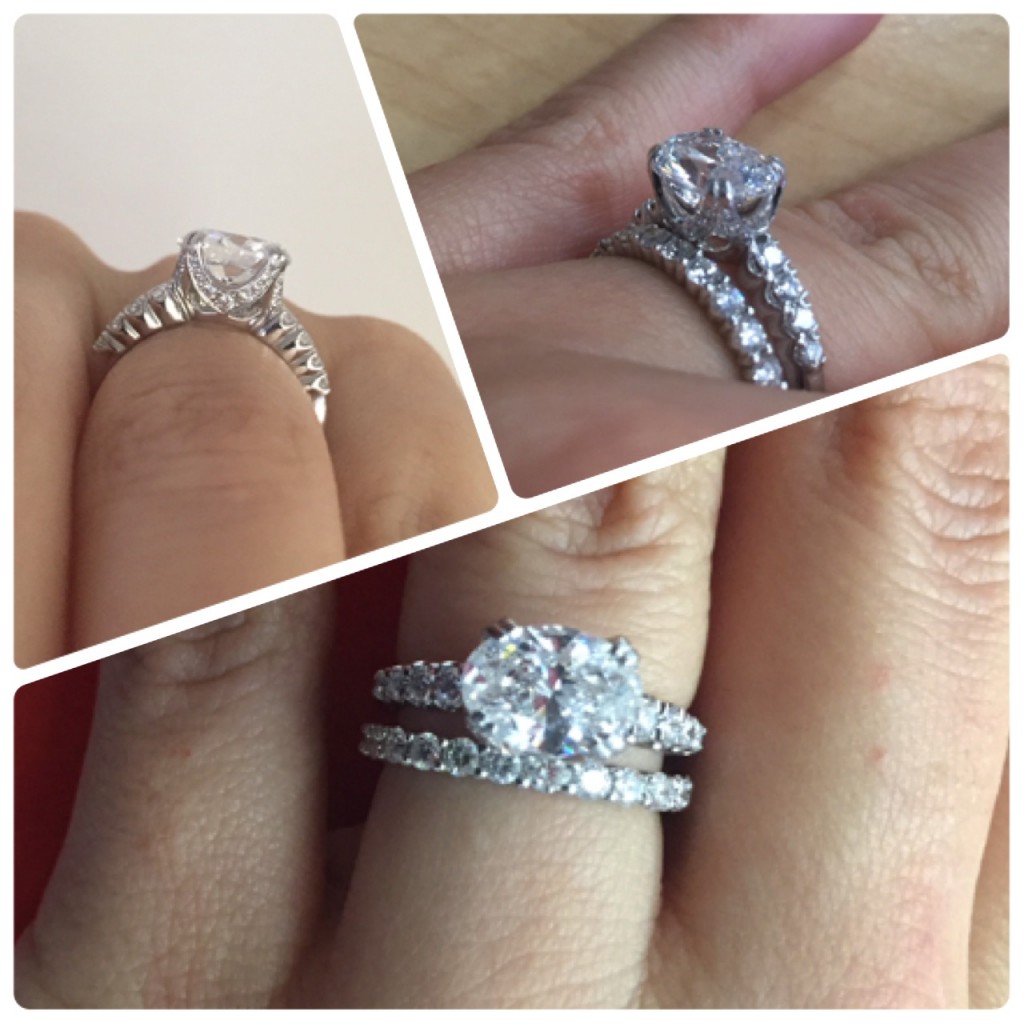 I always thought I wanted a round center stone until I won a 3stone oval ring one Holiday Season. I wore it as my "right-hand ring" for years and really grew to love the shape of an oval diamond.
When it was time to choose my engagement ring, I chose oval as the center stone (even though I do love a classic round). I knew that I liked shared prong side diamonds because of its classic timeless style. I loved the idea of a simple look from the aerial view with a unique center stone.  In one of our designer's (Simon G.) colored stone collection, I noticed that he set his oval center stones "East to West." I also liked the idea of some added interest on the profile view of the ring. I fell in love with the crown-like prongs that were on a Coast designer solitaire. We asked Coast Diamond to custom make my ring incorporating all of the things I liked… It was a success, and I love my ring.
Brandy – Visual Merchandising Coordinator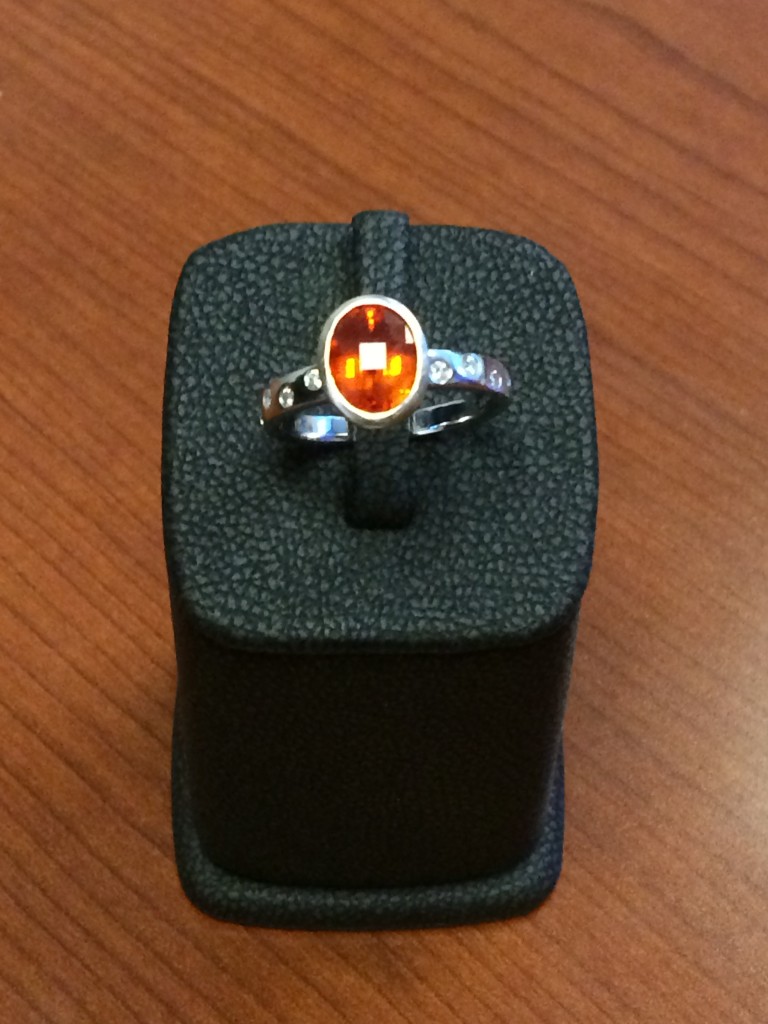 I chose to design my Engagement ring. I liked the idea of my ring being unique and designing it myself means I'm not limited to the styles that are currently available. And since I plan to wear this ring for a lifetime I wanted to make sure it was something I felt comfortable with. Being a Visual girl, I love color and knew I wanted a sapphire (It's covered under our warranty) but there were so many choices in color, I went with a Chatham Padparadscha Sapphire. Visual Merchandising can put your hands through the ringer so I knew a full bezel would give me peace of mind knowing that my center stone would not fall out if I accidentally bang into something. I love, love, love my ring! Designed by Me!
Shulie – Marketing Communications Specialist
I always wanted my engagement ring to have an environmentally responsible diamond, so the choice was easy since Robbins Brothers provides lab-grown diamonds, the E3 diamond. For the ring setting, I really wanted the idea of the engagement ring and a straight wedding band fitting perfectly. I decided to have my ring custom made in 18K rose gold, with prongs styled almost like a crown and a slight knife-edge shank. Since I got a solitaire setting, I figured a little extra sparkle for the wedding band wouldn't hurt. The wedding band is also gorgeous when worn alone!
Michelle – Customer Experience Manager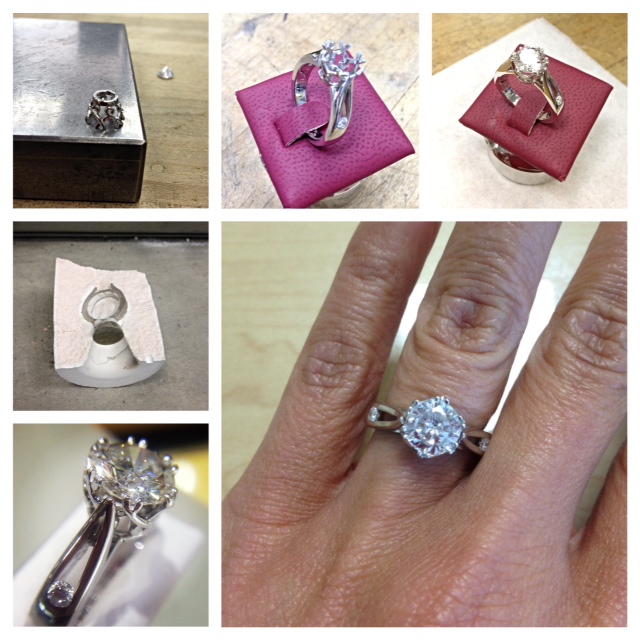 My engagement ring is classic but modern, just like me. The ring is set in 14k white gold so my mother's 1.68 carat diamond always look brilliant with the Rhodium dip but the diamond is protected with a platinum hand woven basket. On my wedding day, I found out this diamond actually belongs to my great grandmother. This makes it so much more special to me. I'm now part of a long tradition with the women in my family.
If you have a custom ring from Robbins Brothers, show us in the comments and be sure to tag #RockYourRing!!