By guest blogger Harmony Walton
Last week I had the lucky honor of hosting a little soiree, Diamonds & Desserts, with the fabulous team at Robbins Brothers Glendale and Simon G. – all to benefit Dress for Success, an incredible organization that empowers women entering the workforce. They help those who are in need of suits and accessories for interviews and workdays but beyond that, they also train, teach and support women seeking the tools to secure and succeed at a new job. Such a great non-profit, I highly recommend checking it out – you can donate your time, your gently worn work clothes and get involved in lots of ways to help others get back on their feet!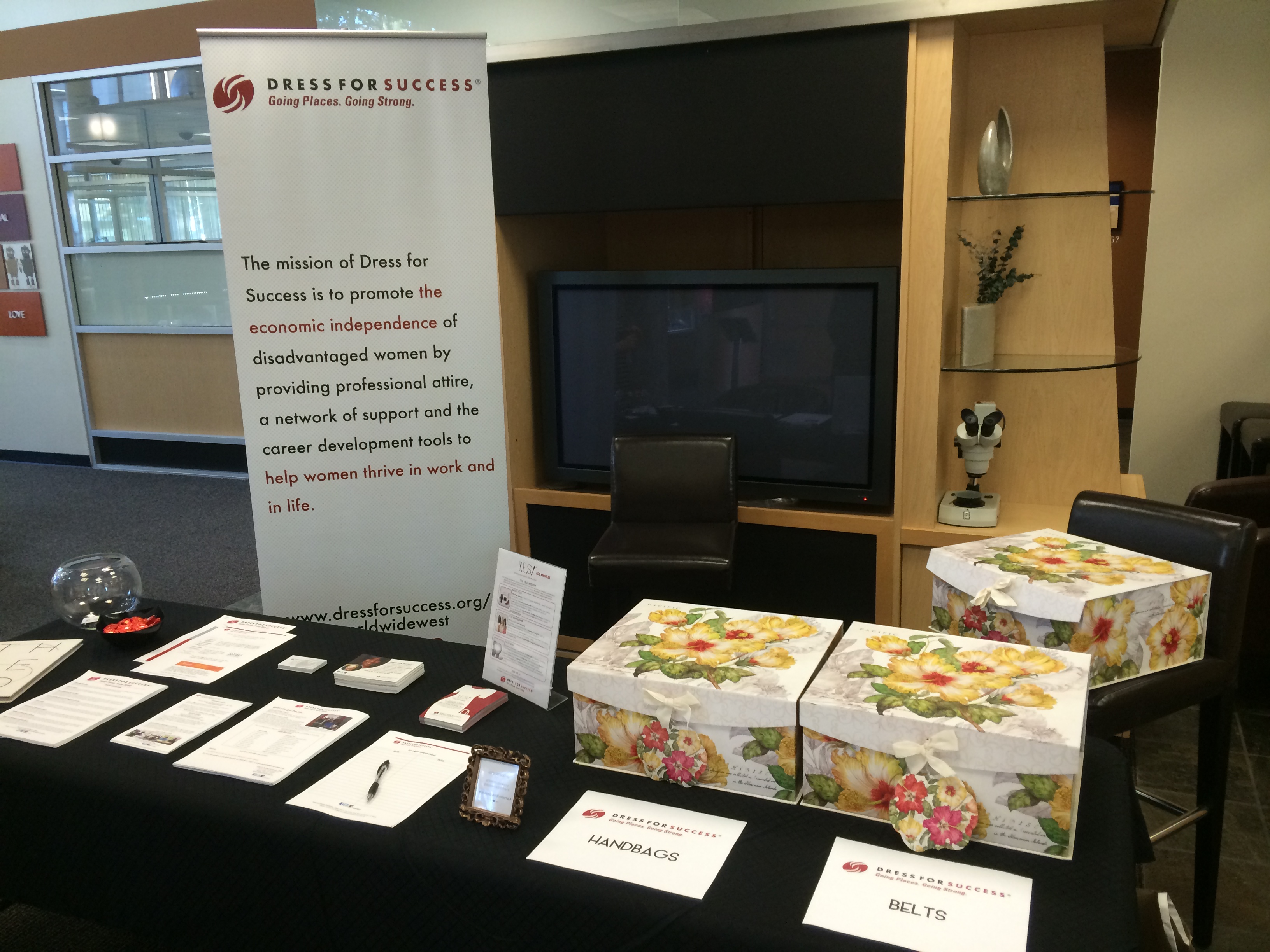 So back to the party. Bloggers, media and wedding experts gathered (and gathered belongings to donate to Dress for Success), to celebrate with diamonds and what else?! Dessert!
Simon G.'s amazing team brought out the best of the best for guests to try on (and swoon over). My personal favorite was this fabulous canary diamond engagement ring. I might have worn it just a little too long!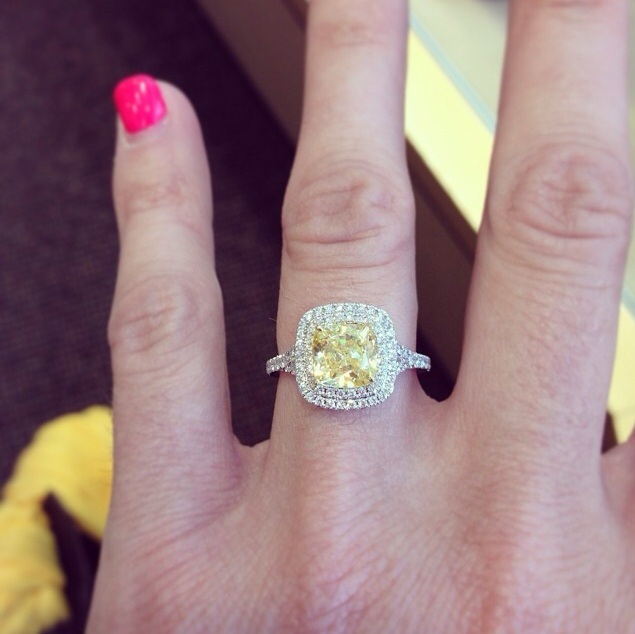 I also loved this cuff – perfect for a destination wedding. It looked like I was wearing coral made of diamonds!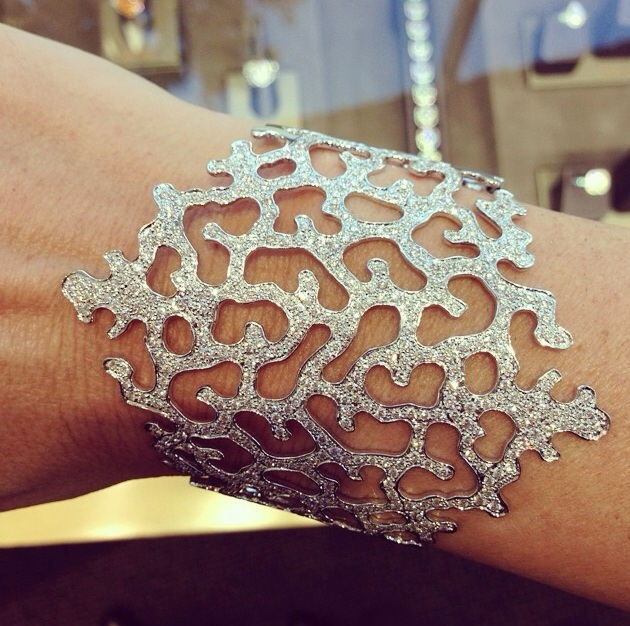 Rose gold was certainly trending around the room for the night, not unlike on brides down the aisles too! Partygoers also enjoyed trying on this gorgeous ring encrusted with yellow diamonds.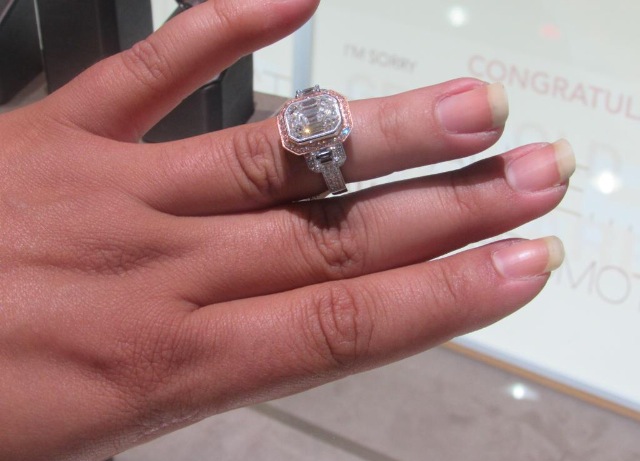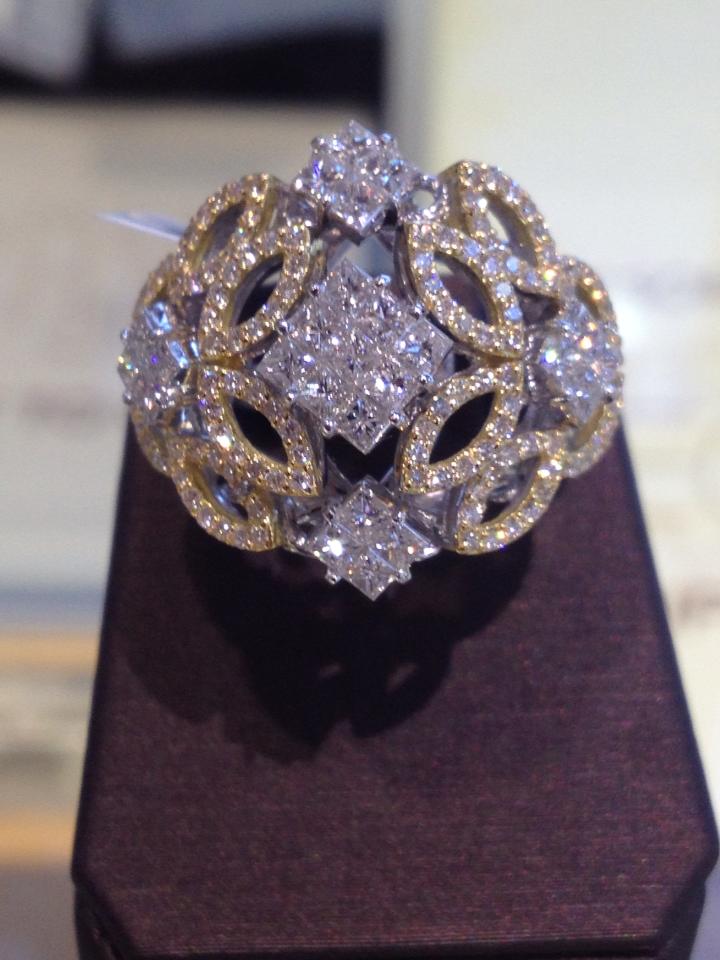 But this night wasn't just beautiful jewels! We also got to taste test sangria from the Los Angeles wedding location, Noor and try sweet treats from Some Crust Bakery. And if guests could put a cupcake down long enough for a manicure, Serve the Goddess offered up a pampering experience right there in the store!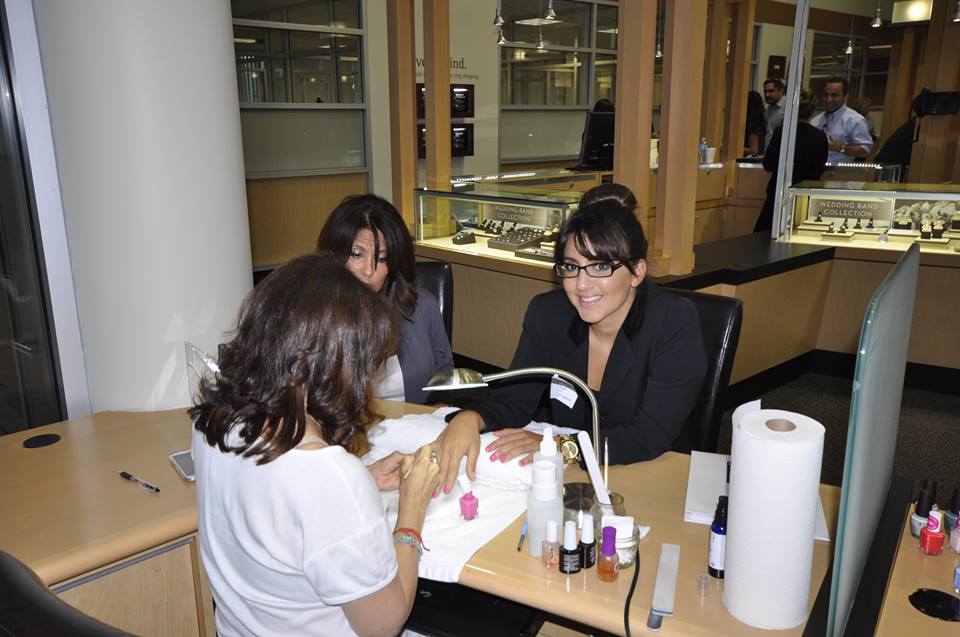 I had such a great time getting to know new faces and seeing old, friendly ones and I know the group had a blast too – especially those who won raffles prizes like this fun book for couples by relationship expert Natasha Burton (and of course there were some jewels given too…)!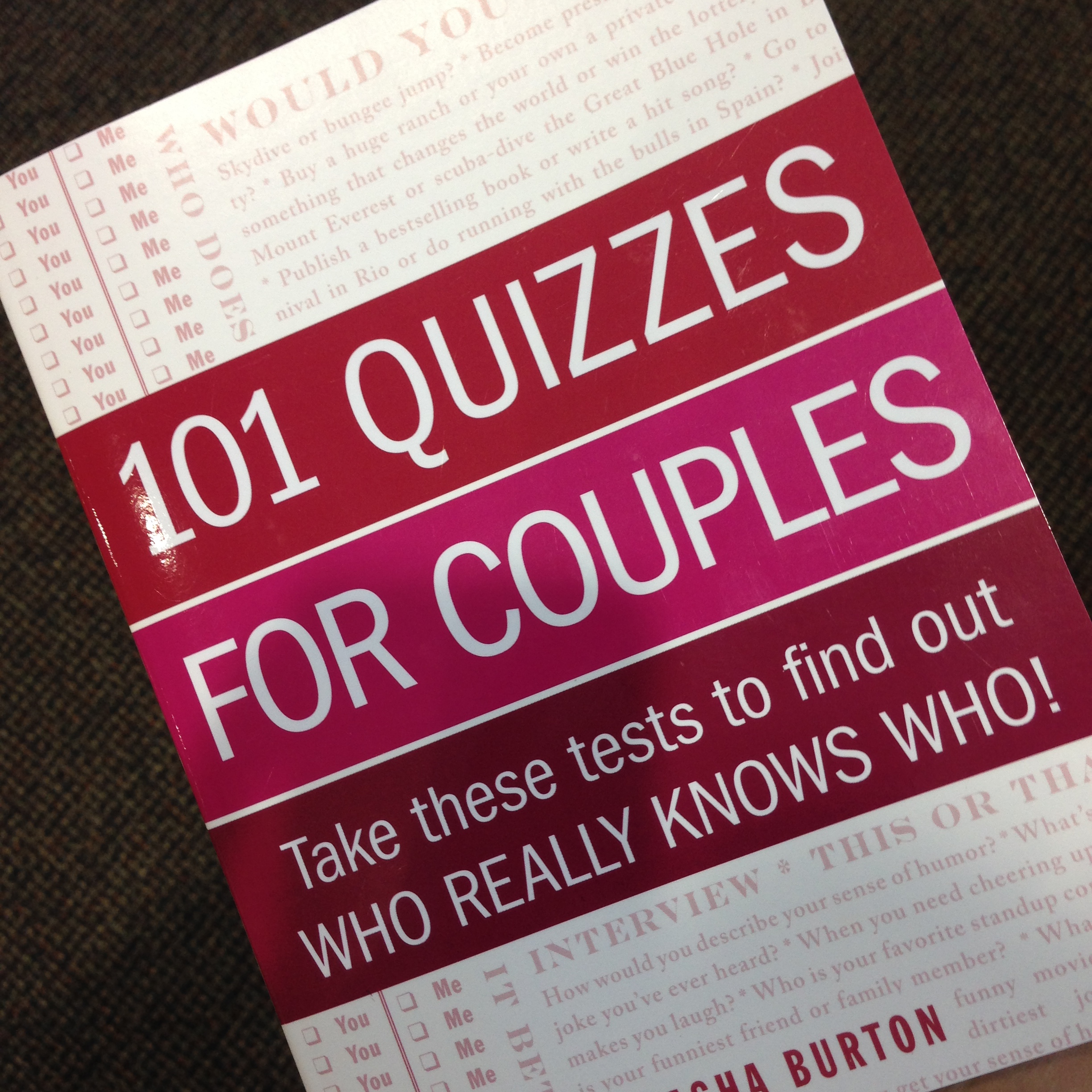 Big thanks to everyone who came out for the night and congrats to all the big jewelry winners – some ladies went home with some very nice (and sparkly) swag! And thank you to Robbins Brothers for including me in such a lovely evening!
Don't forget to check out Simon G.'s beautiful pieces and Dress for Success as a way to give back before (and after) your big day!
**Harmony Walton is the founder of The Bridal Bar and host of Bridal Bar Radio airing on iHeartRadio.