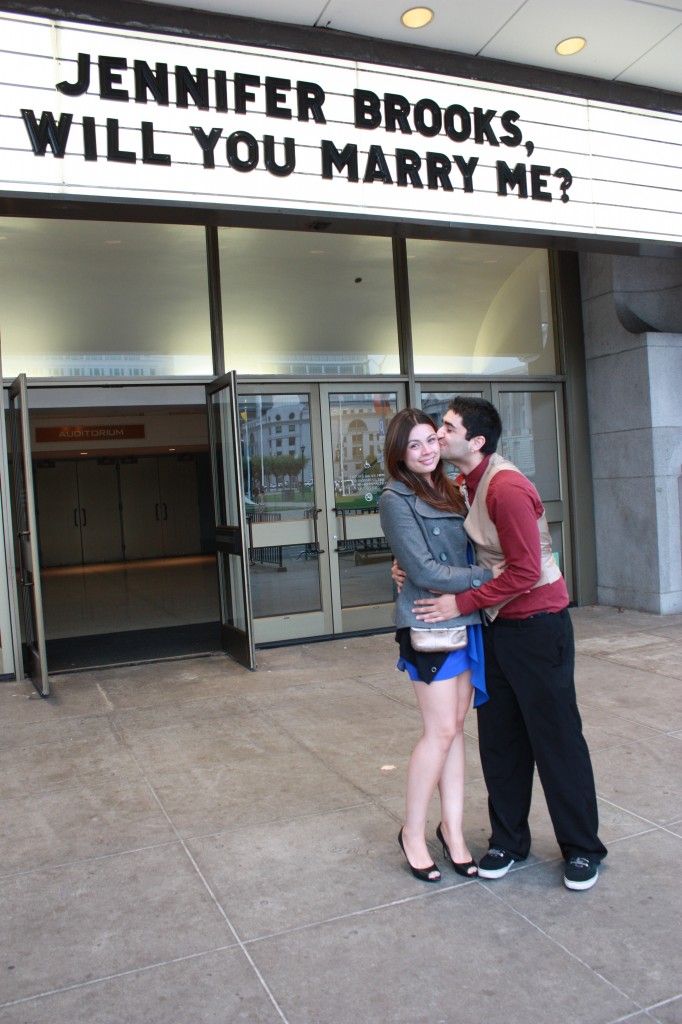 Engagement Date July 28, 2013
Wedding Date Early Summer 2015
In Joseph's Words:
How did you two meet?
We met at a concert in San Francisco. A well-known DJ (Kaskade) was performing at the Bill Graham Civic Auditorium; I went to the show with my friends and she went with hers. Right before the start of the show, we happened to stumble upon the same step and our eyes met. Coincidentally, the show opened with a song called "Eyes," which is about how eyes reveal true feelings and how love is easy to recognize just by looking into one's eyes. We had an instant connection, singing to the lyrics of our favorite songs and dancing throughout what we both consider the most magical night of our lives.
How did you propose?
At the Bill Graham, exactly one year since we met! Knowing this would not be an easy task, I emailed the venue's production company and asked them if it would be possible to coordinate a marriage proposal inside on the steps we met on. They happily agreed and helped me plan the whole surprise, which evolved into something even better!
On the day of, I rented a stretch limousine to take myself and my blindfolded girlfriend to the auditorium. As I took her hand and led her into the space, the song "Eyes" was softly playing in the lobby. As I opened the double doors into the auditorium and removed the blindfold, she was shocked to find a long, red carpet leading to a table for 2 in the center, complete with champagne, flowers, and speakers in the background playing all "our" songs. We shared a toast and enjoyed a dance together. After we left the venue, I took her by the hand, told her how much I loved her and wanted to be by her side until the end, and asked her to turn around. On the marquee, in bold, black lettering, read "Jennifer Brooks, Will You Marry Me?"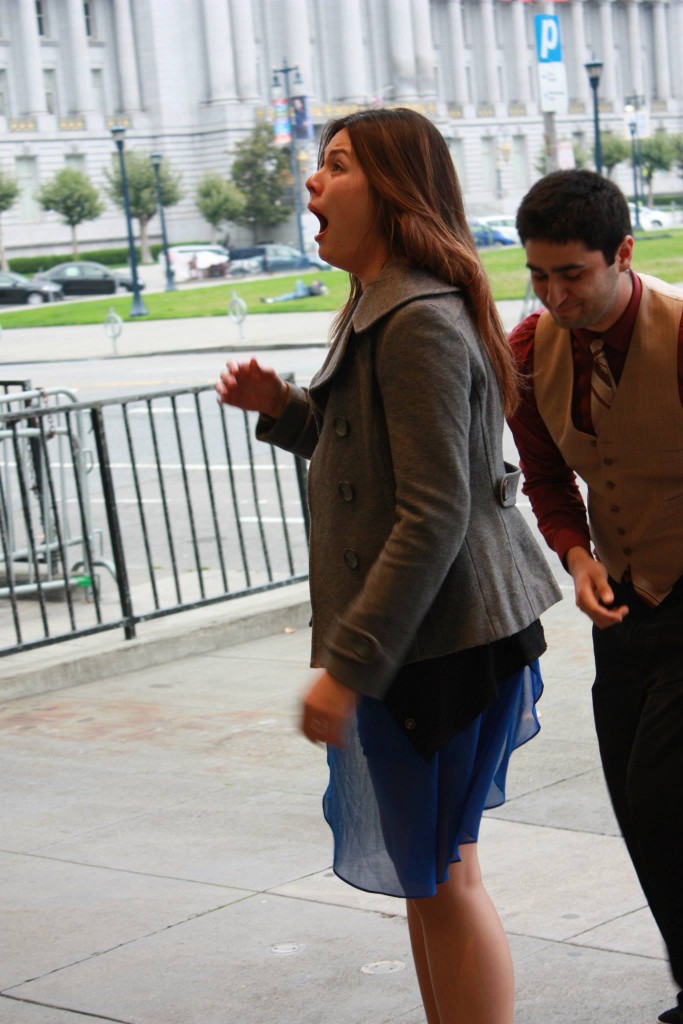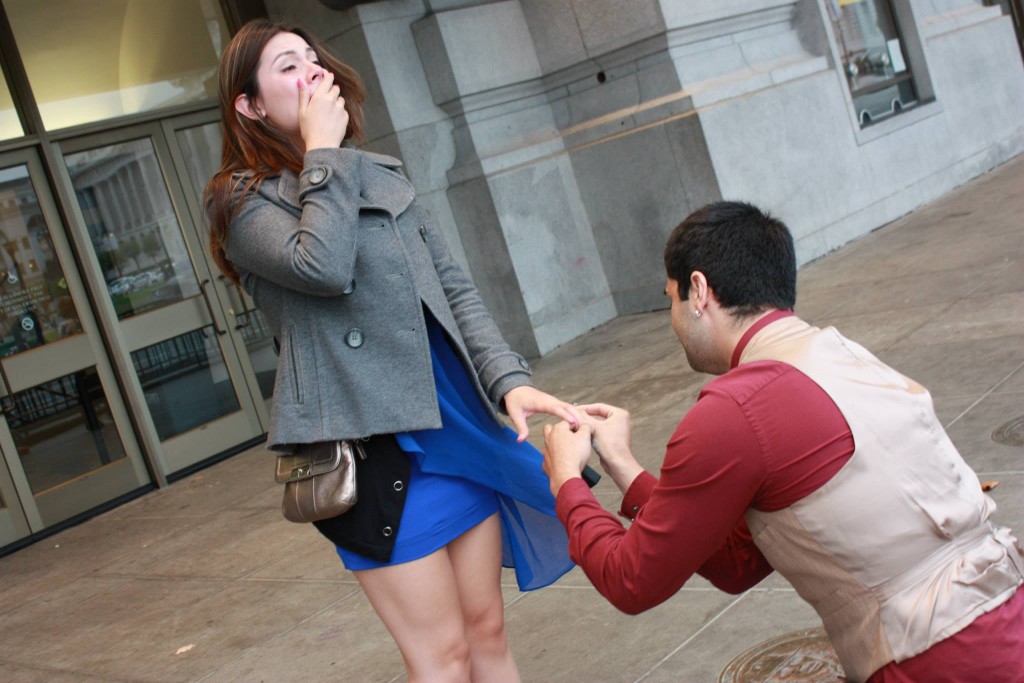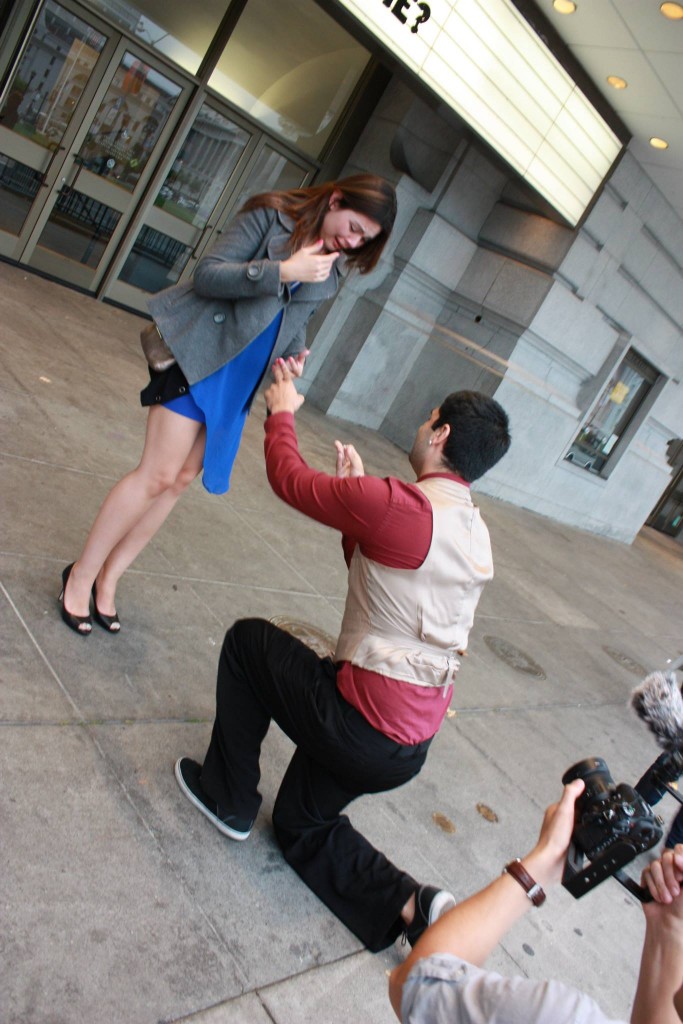 What does she love most about her engagement ring?
She said, "I really like that the ring is the perfect representation of our relationship (pure and simple), my partner's understanding of my personality and style, and the eternal love we have for one another."
From what Robbins Brothers location did you buy the ring?
I purchased it online at the Robbins Brothers customer care center through Daniel. Daniel was incredibly knowledgeable and helpful and answered all of my questions. I had no idea what color or clarity was, and by the time we had decided on the right ring, I knew everything I needed to know (and more) to feel confident about my purchase. Thank you so much Daniel!

A hopeful romantic and enthusiastic UCLA grad, Tracey serves as Robbins Brothers' Social Media and PR Manager. For leisure she enjoys shopping, dancing, hosting parties for family & friends and staying abreast of the latest celebrity news.

Latest posts by Tracey Lyles (see all)