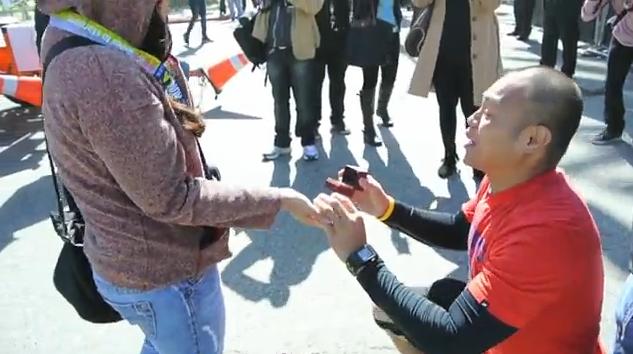 We are so proud of our Woodland Hills customer Ryan who exemplifies true commitment after completing his very first L.A. Marathon! Yay! But the dedication doesn't stop there. Ryan decided to take on another life feat by proposing marriage to his lovely girlfriend Issa who stood at the finish line cheering him on. Congrats to the deserving couple. I tell ya all the time, LOVE ROCKS!
Watch Ryan's sweet marriage proposal to Issa:

A hopeful romantic and enthusiastic UCLA grad, Tracey serves as Robbins Brothers' Social Media and PR Manager. For leisure she enjoys shopping, dancing, hosting parties for family & friends and staying abreast of the latest celebrity news.

Latest posts by Tracey Lyles (see all)