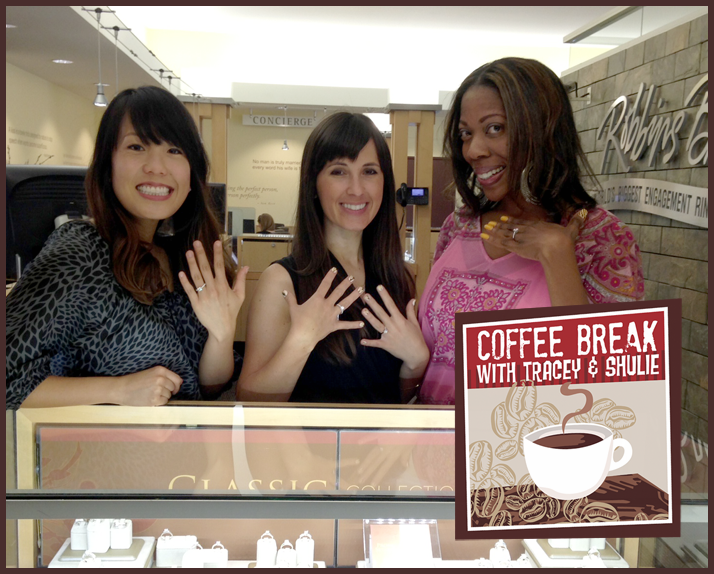 For today's Coffee Break with Tracey & Shulie, we're hanging out with our favorite Cosmopolitan blogger Natasha Burton! It's been such a great time discussing our preference in men, clothes, shoes and most importantly, engagement rings. (FYI…Natasha is "classic" and adores her nerdy-athletic fiance Greg, Tracey is a mixture of "vintage and classic" and prefers tall, smart and outgoing men, while Shulie wants a "vintage" ring for sure and likes funny, laid back guys.)
Would you describe yourself as a Classic, Modern or Vintage type of girl?
Let us know by this Friday, June 21 at midnight pacific time and qualify to win an American Express gift card. In fact, share your favorite ring from www.RobbinsBrothers.com as a comment in this post.

A hopeful romantic and enthusiastic UCLA grad, Tracey serves as Robbins Brothers' Social Media and PR Manager. For leisure she enjoys shopping, dancing, hosting parties for family & friends and staying abreast of the latest celebrity news.

Latest posts by Tracey Lyles (see all)