By guest blogger Dan Decker, Ring Center Manager for Robbins Brothers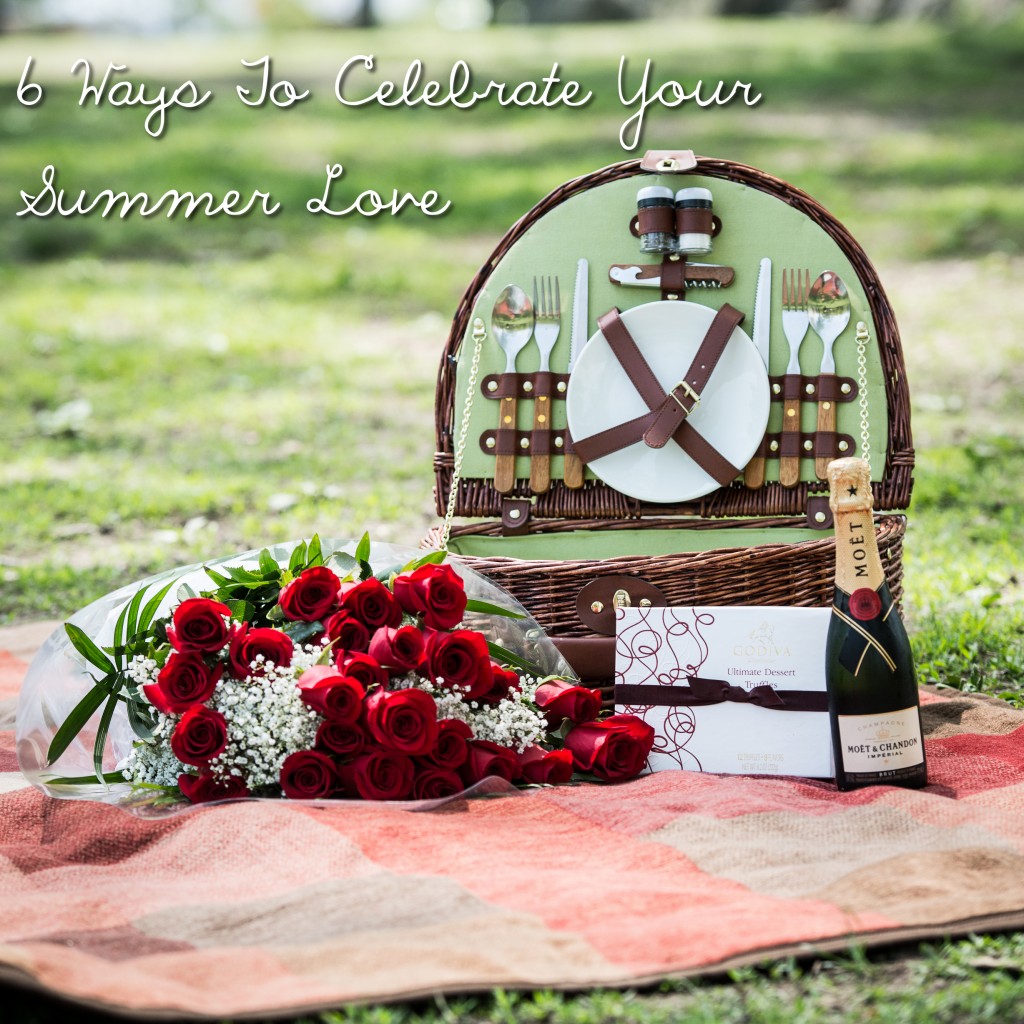 It's finally summer! That budding spring romance is finally in full bloom and now is the time to celebrate your summer love. Summer provides the perfect weather to get out of the house and spend some time together, but what to do? Here are some of my favorite summer dates that can be put together by either mate in the relationship. Surprise your significant other with one of these summer celebrations of your love!
Love IS A Picnic – Ready to show off your culinary skills? And of course by culinary skills I am referring to your ability to purchase a fresh baked baguette, some of your favorite cheeses and meats, a selection of fruits and of course your favorite bottle of bubbly! This one is easy, select a location (the park, your backyard or even an empty field), set out your blanket, pour a few glasses of bubbly and make a toast to your love.
Life's A Beach – Nothing says summer better than a day at the beach. Now you can take the easy way out and just bring a towel, but just a bit more planning and you can have a great day of celebrating your love. Plan a few interactive activities to do like volleyball, Frisbee or making a sandcastle, anything really that allows you to let off some steam while enjoying the time together. For an added bonus, find a beach that allows you to build a fire and you can finish this day of fun around the fire making s'mores.
Stars At Night – With perfect summer nights comes the most unique and romantic way to watch a movie: doing it under the stars! Many communities offer outdoor movies throughout the summer and all you need to bring are a few snacks and a blanket. Sit back, relax and enjoy some cuddle time outdoors.
All Is Fair – Summer is state fair time and there is really no better way to celebrate your love than letting go of all of your adult responsibilities for a few hours and just acting like kids. Grab a cotton candy to share then head to the carnival to win that huge stuffed animal that you don't have room for; or get dizzy on the Zipper and Scrambler. Together, anything this fair can throw at you, the two of you can handle! Set aside the diet for this one and don't miss out on sharing whatever the newest thing they found to fry!
You Belong In A Zoo – When was the last time you went to the zoo?  You may not remember how great it really is! Just like when you were a kid, find your partner and don't let go of their hand. Stop and get a churro and let the adventure begin. With all of the paths and benches, you will have a day of amazing conversation and since it's the zoo, you'll have something new to talk about around every corner.
Take A Hike – Connecting with nature creates a great environment to connect with each other as well.  A perfect summer hike can be as intense or relaxing as you want. Make sure you know your fitness level and match the trail accordingly. If it is going to be a super hot or humid day, plan to go out in the morning or before sunset. After all, there is nothing romantic about being exhausted.
This is just a place to start. Summer has done all it can to create the perfect opportunity to celebrate your love, but you have to take advantage of it! For even more ideas, try substituting a few of your favorite activities like Kayaking or Tennis to one of the ideas above, or get adventurous and create something entirely new. The goal is to get out of the house and celebrate your summer love.
What is your favorite way to celebrate your Summer Love?  Let us know in the comments section!